10 Weirdest Parts Of Cosmic Marvel Comics
Thanos loves Death. No, literally...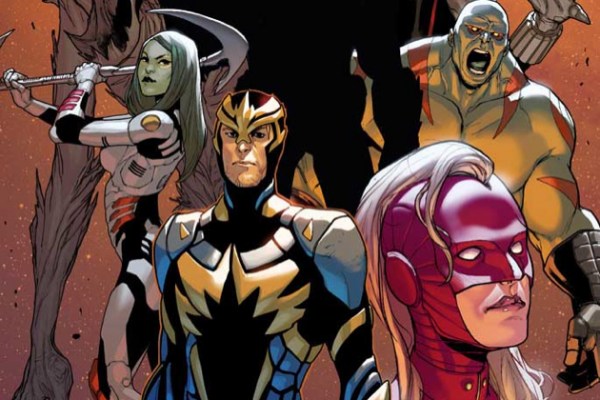 For the most part, Marvel Comics have differentiated themselves from their Distinguished Competition (in the early days, at the very least) by opting for a very different scope. Whilst the Fantastic Four often dealt with science fiction threats of the sort more suited to Superman or the Green Lantern, they did so from the comfort of their home in New York. Whilst DC routinely travelled across time and space, to any number of colourful fictional cities and far-off planets - not to mention alternate dimensions - Marvel stuck with the €œstreet level€ heroes like Daredevil or Spider-Man, and had the higher-flying characters such as Iron Man and Captain America deal with IRL concepts such as industrial espionage and racism. That€™s not to say Marvel didn€™t poke its nose into the stars, though. In fact there€™s a whole wing of the Marvel Universe that€™s only just being rediscovered by fans in the light of the Guardians Of The Galaxy film: a place where costumed heroes suffer existential crises on meteorites, where God is revealed to be a three-headed Oscar statue beyond space. It€™s stuff like this that had people assuming mind-altering substances were routinely passed around the bullpen back in the sixties and seventies. How else would the people who came up with the Hulk also invent the idea of a squirrel-tailed Galactus, Peter Quill being in love with his spaceship, or any of the ten weirdest parts of cosmic Marvel Comics?