50. All-New X-Men by Brian Michael Bendis and Stuart Immonen (Marvel)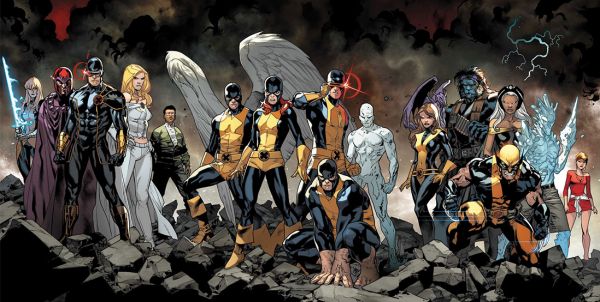 One of the flagship titles of the Marvel NOW! relaunch, Brian Michael Bendis and Stuart Immonen have made the X-Men series seem fresh by going backwards. While it's called All-New, the original X-Men from the 60s are brought forward to our present by Beast in a misguided (but well intentioned) attempt at reminding Cyclops of the person he used to be. But when the originals realise the horrors they'll endure if they go back, they decide to stick around in the present - and X-Men chaos ensues! This is consistently the most interesting X-title Marvel is publishing at the moment.
49. Kick-Ass 2 Prelude: Hit Girl by Mark Millar and John Romita Jr (Titan)
Set before the events of Kick-Ass 2 but published after it, this book focuses on the most popular character in the series, Mindy Macready aka Hit Girl. Reunited with her mother and her new stepfather, Mindy is supposed to settle down to a normal life, but she's got revenge on her mind - revenge on the mobsters who killed her father. But as she finds out, the normal life in high school isn't as easy as she first thinks, and has to figure out how to deal with the mean girls who are out to destroy her, without being Hit Girl. Millar and Romita Jr deliver an incredibly bloody but hugely enjoyable book, a lot of which was used in the movie version of Kick Ass 2.
48. Shadowman by Justin Jordan and Patrick Zircher (Valiant)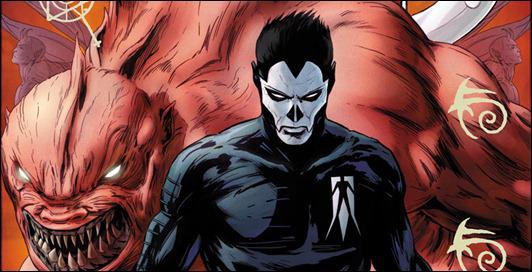 Jack Boniface discovers the parents he thought abandoned him were actually protecting him from a dark legacy, which he must now assume - the mantle of Shadowman! As the dark guardian of New Orleans, Jack must defeat a series of demons and otherworldly monsters to keep his city safe. Jordan and Zircher both did an amazing job of relaunching one of Valiant's classic titles, bringing back a 90s character and making him interesting and relevant to a whole new comics audience. Zircher's art is especially good at portraying the horror angle to the series, depicting some excellent monster designs. Horror fans will love this series.
47. It Came! by Dan Boultwood (Titan)
England in the 1950s and Dr Boy Brett and Doris Night are enjoying a day out in the countryside, looking for a pub to have a sandwich and a pint. That is until a giant robot appears! Writer/artist Dan Boultwood's good-natured parody of classic 50s b-movies was the most entertaining and original of all the Titan launches this year. Playing with form, Boultwood added on layers to the story by providing fake IMDb profiles for the characters in the film, and drew the comic in a retro monochromatic style with delightfully exaggerated English dialogue. It Came! is a really spiffing good read!
46. Scarlet by Brian Michael Bendis and Alex Maleev (Icon)
Though only managing two issues this year, Bendis and Maleev's eerily prescient story of a group of disenfranchised young people rising up against the authorities of Oregon, still maintained its enticing premise. Scarlet is the unintentional figurehead for this new revolution and in issues #6 and #7 we see her marshal her forces and begin their attack on the increasingly beleaguered police. Scarlet is an excellent story and a fine critique on overly authoritarian approaches to civil disobedience on the part of modern police forces. Maleev's beautiful art is the icing on the cake to this original and gripping comic. Hopefully in 2015 Bendis and Maleev's schedules will allow them to complete the second arc but meanwhile the first volume is out now and issues #6 and #7 are available too, so join in Scarlet's cause today!