7 Weird Facts You Didn't Know About Comic Books
Hated by presidents, banned by dictators, loved by the world.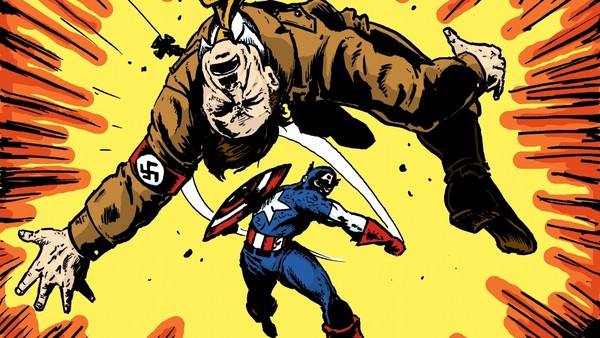 The incredible exploits of comic book superheroes have thrilled readers for over 80 years. The fantastic characters and earthshaking storylines continue to fascinate and amaze new generations of fans, and in recent years this wealth of mythic material has also helped revitalize the movie industry.
But sometimes the most intriguing stories take place behind the scenes - in the lives of the men and women connected to the industry, and in the strange circumstances and fateful events which have shaped the history of the comic book.
Rivalries and strange alliances. Threats, lawsuits and broken promises. Crazy connections and weird quirks of fate. All these factors have contributed to the growth of comics and the success of superheroes.
Here are the often weird truths about comic books and their creators, exposing long-held misconceptions and revealing some all-but-forgotten firsts - seven more of the craziest, coolest and, often, most ironic connections - from more than three-quarters of a century of comic book publishing.
7. The FBI's Long Hatred Of Comic Books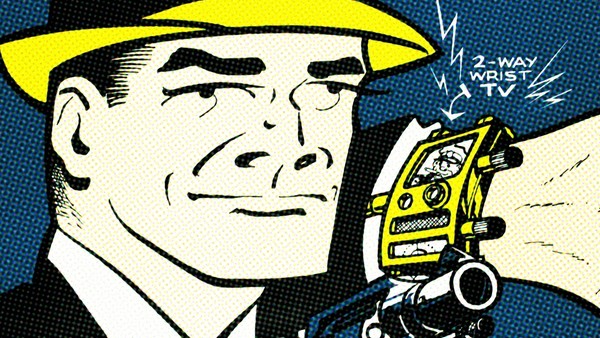 In 1951 the FBI investigated the comics industry. They took issue not only with the popular horror comics of the time, but also with crime comics. The bureau felt the lurid violence depicted in horror comics resulted in increased juvenile delinquency.
But Hoover personally disliked crime comics because he didn't appreciate their more exciting and romanticized depiction of law enforcement agents, and in particular, of the FBI. This dislike originated as early as 1935, when Hoover criticized the Great American newspaper comic strip adventures of Dick Tracy and Secret Agent X-19.
Hoover wanted to set the record straight, so in 1936 he created his own comic strip to depict the true workings of the Bureau. It was called "War on Crime!" And it was, to be blunt, boring. Readers mostly ignored it in favor of Dick Tracy's encounters with colorful villains like Prune Face and Flat Top; "super villains" who helped to inspire the writers of Batman when they dreamed up such mainstays as the Joker and Two-Face.
Later, the Bureau's contempt of comics grew, when W.M. Gaines' Mad Magazine waged a funny book war with the FBI by satirizing their boss Hoover. The Bureau sent the publisher a memo to "firmly and severely admonish Gaines... concerning our displeasure!"
Bill Gaines responded with another Mad parody featuring "the Honorable J. Edgar Electrolux." The FBI quickly countered with yet another memo - only this time, it was an internal memo. After losing this particular war on "crime," the Bureau wrote that it was "useless to protest... to a magazine of this poor judgment and capriciousness."