Bruce Banner's Hulk Returns In Avengers: No Surrender
Legacy heaps on the returns once again.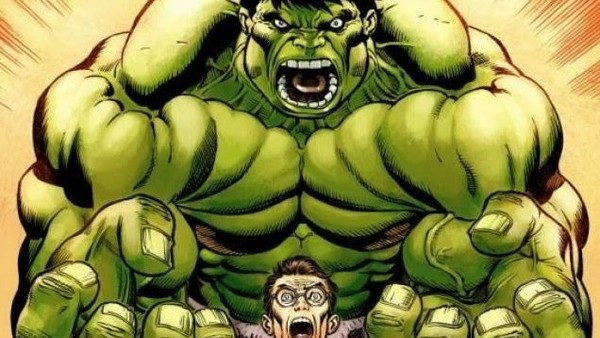 It's only been a month or so since Marvel Legacy #1 released, giving us one returning hero and seemingly hinting at another, but now it looks like we'll be getting even more returns in the weeks and months ahead.
On top of Wolverine, Jean Grey and (fingers crossed) the Fantastic Four, classic Bruce Banner will be making a return to the Marvel Universe, having previously been offed by Hawkeye in the derisory Civil War II. The return will come in the pages of Avengers: No Surrender, a book that looks to be Marvel's 'next big thing' in the ever-changing landscape of Legacy's relaunch.
The news comes by way of Marvel Editor-in-Chief Axel Alonso, who tweeted an image of the Hulk's pearly whites with the No Surrender title emblazoned underneath late yesterday evening.
If this is Bruce, then the return would fall in line with what we've seen of Legacy so far. It's clear that Marvel are looking to bring back some of their more iconic characters in an attempt to galvanise their universe, and with the Hulk having had a starring role in Thor: Ragnarok, the timing of the resurrection is certainly pertinent.
While it's unclear what state the Hulk will be returning in the New Year, it's certainly great to see him back again. As for No Surrender itself, the book will be written by Mark Waid, Al Ewing and Jim Zub, and will feature all the Avengers teams coming together to tackle an as of yet unknown threat. The original press release for the series also promised that there'd be a return or two in the title, so don't expect things to stop with Doctor Banner either.
Wolverine, Jean Grey, Hulk and maybe even the Fantastic Four are all coming home. We could get used to this.
Who do you think No Surrender's other returning character will be? Be sure to let us know in the comments below and, while you do, be sure to subscribe to our Comics Channel!
Create Content and Get Paid
---