First Green Lantern Alan Scott is DC Comics' New Gay Character?
Mysterious DC Comics "gay" character revealed?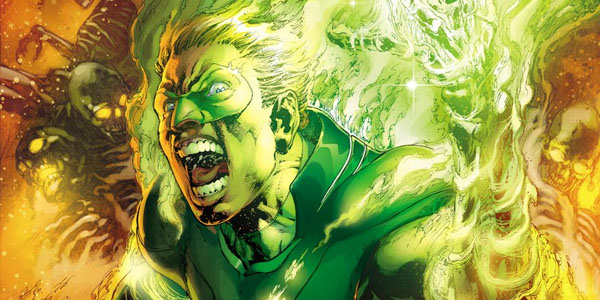 Bleeding Cool
are reporting that Alan Scott, the original Green Lantern, will soon be outed as a gay man. We had
heard previously that an "established DC Comics character"
would be re-introduced to the New 52 DC Universe as a homosexual, a depiction that would go against previous depictions. That had left comic fans in a frenzy of debate over just who the character would be but now, thanks to intel Bleeding Cool have heard from a reliable source at Phoenix Comic Con, the mystery could be over. Alan Scott was created way back in 1940 by Marty Nodell in All-American Comics #16 and was the first Green Lantern that preceded Hal Jordan and John Stewart. He was introduced as a superhero whose powers were obtained by a green flame. In the new 52 universe Scott appeared in the first issue of
Earth Two
earlier this month and seemingly will be outed as a gay man next month one of the "most prominent" gay heroes in the DC Universe. Meanwhile Marvel Comics will tackle gay marriage next month with the re-release of Astonishing X-Men #51, in which Northstar and his boyfriend Kyle Jinadu will wed.