Keanu Reeves To Write Comic For Boom! Studios
BRZRKR sounds like part Wolverine/part The Matrix/part John Wick...!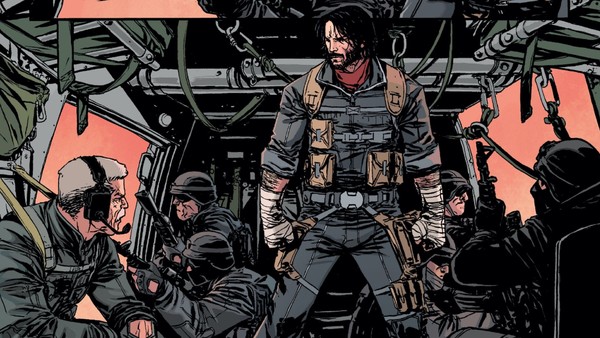 While the Ongoing Global Bastard™ has delayed Keanu Reeves' much-anticipated action movie sequels John Wick 4 and The Matrix 4 to 2022, the star has something to placate fans while they wait - a new action comic created by the man himself.
BRZRKR, created by Reeves and illustrated by Marvel veteran Alessandro Vitti, is 12-issue limited series set to be launched by Boom! Studios as a monthly series, beginning this October 7. The series will center on an immortal warrior (physically modeled on Reeves himself) who performs dangerous and deadly jobs for the U.S. government in exchange for the truth about his existence. Reeves elaborated in an interview with USA Today;
This character who was born 80,000 years ago, half man, his father's a war god. It's a little fantasy in reality. I had this image in my head of a guy fighting through the ages because of his father's compulsion to violence, but with the pathos of a man trapped and trying to figure it out.
The comic will represent Reeves' first foray into the medium. He's been working with Boom! since last year, an experience editor-in-chief Matt Gagnon called in the interview "immensely cool".
Spend five minutes with Keanu and it becomes clear very quickly why he's earned all the success he has. Exceptional creative instincts, deep reservoirs of wisdom on story, the ability to consistently tap into the raw emotion of a moment, relentless commitment to quality and the task at hand – it's all this and much more that make Keanu an inspiring force.
Create Content and Get Paid
---