NYCC 2017: DC Announces Vertigo And Milestone Relaunch, Rebrands Dark Matter
As far as first days go, this one was pretty rad.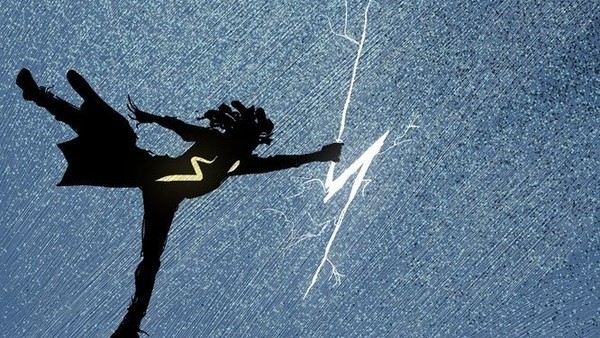 DC kicked off NYCC 2017 yesterday with a massive wave of announcements, none more significant than the relaunch of Milestone and Vertigo - two of the company's biggest imprints during the nineties and early noughties.
News of a Milestone revival has been rumbling for quite sometime now, but - until yesterday at least - we had little to no idea of when things would be finalised. It looks like the reboot will be coming to ahead next Spring however, with a whole host of classic series accompanying the relaunch in the year to come.
First off, the biggest (and personally the coolest) news to come out of the panel was that Reginald Hudlin (director of the upcoming Thurgood Marshall biopic) and Denys Cowan (Milestone's co-founder) would be working on an all-new, all-different Static Shock comic. Fans of Virgil Hawkins will know all too well that he's only been able to maintain a temperamental presence in the DCU since the 2011 reboot, but now, with Cowan and Hudlin onboard at least, that could be set to change. Amazing news!
Along with Static, Hudlin and Cowan will be joined by Ken Lashley to pen a main Milestone series, which will serve as an entry point into the relaunch. Jim Lee, Greg Pak, Alice Randall and Bill Sienkiewicz will also lend their talents to Duo, Earth M and Love Army respectively, with each and every book serving as a reminder of Milestone's commitment to tell stories that placed representation as a guiding principle of their storytelling.
Vertigo Returns!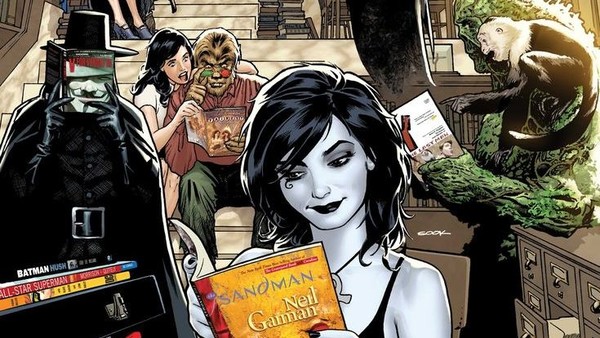 Next up was the Vertigo announcement, which saw DC reveal a plan to revitalise the imprint on its 25th anniversary next August.
The news came at DC's 'Meet the Publishers Panel', right from the mouth of Jim Lee himself. Although no other details regarding the relaunch were unveiled, it's news that's bound to make plenty of DC fans happy, with Vertigo having been placed on hold for a good while now. The imprint, launched in 1993 by Karen Berger and famed for the creative freedom it afforded many of its writers, was the home of some of DC's best loved characters for a long time, with John Constantine - the eponymous Hellblazer - taking centre stage throughout.
Other characters to have featured include Swamp Thing, Neil Gaiman's Sandman, and Animal Man. Bill Willingham's Fables series was also a Vertigo imprint, and we've seen the popularity of that series come through in TellTale's The Wolf Among Us.
The decision to axe Vertigo a few years back was always a weird one, but it's nice to have the imprint back in any case, even if it is just for the aesthetic.
Dark Matter Gets A Rebrand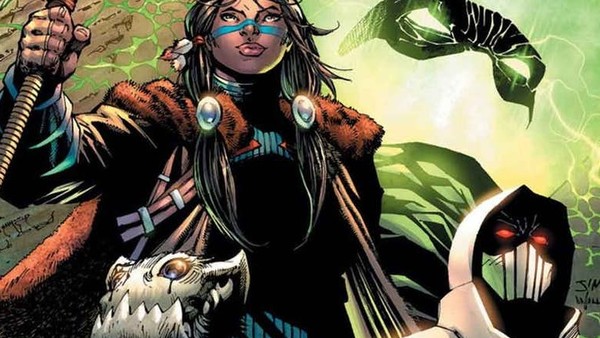 Dark Matter, announced sometime ago now, will be called 'The New Age of Heroes' from now on. The event will spin-off from the Dark Nights: Metal series currently making waves in the Bat-sphere, and will include titles like The Terrifics, The Silencers and the Immortal Men.
Dark Nights has been DC's standout comic this year (along with Mister Miracle), and it'll be really interesting to see how the publisher extrapolate more from that universe in the months to come. If it succeeds, then DC could potentially have three truly brilliant events on their resume for the 17/18 season - a comics miracle if there ever was one.
There'll be more to come as well, with NYCC continuing well into the weekend and perhaps beyond, if there's enough out there to digest in its wake. We'll be doing our very best to keep you updated throughout the event in any case and, if you are after more DC goodness, be sure to give this week's (very effects-heavy) Panel Pals a watch. It might not be a nostalgic relaunch of an imprint once thought dead, but it's comic book brilliance all the way (promise!).
Create Content and Get Paid
---