Why DC Comics Just Fired Dan DiDio
After 18 long years at the company, he was gone in a flash. What happened?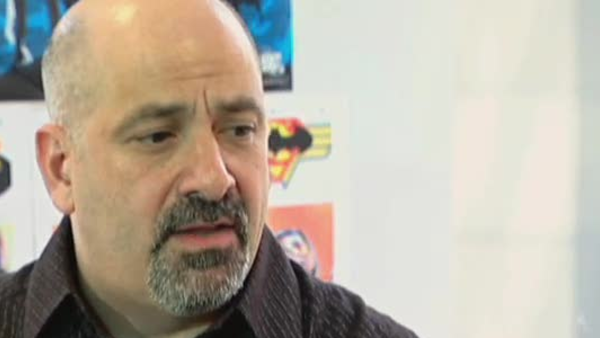 Dan DiDio has worked at DC Comics for 18 years. He served as a vice president for the company for 8 years, until he was made a co-publisher in 2010. Not only working as an executive, he also wrote many DC series including O.M.A.C., The Outsiders, and Sideways.
Many DC writers have a lot of respect for him, with James Tynion IV tweeting out "The DC that Dan Didio helped cultivate as EIC in the mid-00s when I was in HS and College made me a fan of DC for life. The DC that he built as publisher in the 10s gave me my career in this industry. I'll be eternally grateful on both counts, and wish him the best!" and Joshua Williamson tweeting "Dan Didio loves comics and was the driving force behind a lot of books that I love. All my life I wanted to work for DC Comics. Dan listened to me rant about my love for DC and let me work with the heroes I was passionate about. I'm forever thankful for that." in the wake of his departure.
Most recently, DiDio was seen working on fleshing out an extensive timeline covering all eras of the DC Universe. Taking all of this into account, why was his position vacated so suddenly?
Dan DiDio has a bit of a reputation among comic book fans. He is notorious for hating certain characters including Dick Grayson, Tim Drake, Wally West, Cassandra Cain, and Stephanie Brown, among others. He is often blamed by fans of these characters for the fact that they are constantly being sidelined, and that they can't seem to get a break whenever they are actually used in stories. These complaints have come to an all time high recently.
Tim Drake was presumed dead for an entire year and was pushed to the side after his return until he joined the new Young Justice lineup. Dick Grayson was shot in the head by KGBeast over a year ago, causing him to lose his memories and assume the new identity of Ric Grayson. This is something where the effects of it are still being felt to this day. Wally West has been shaken up most of all recently, with him being revealed to be the murderer of several heroes in the Heroes In Crisis storyline, and now seemingly taking on the abilities of Watchmen's Dr. Manhattan in the wake of Doomsday Clock and Flash Forward. These are characters with passionate fanbases and they are far from pleased with a lot of what's happening.
According to Bleeding Cool, Dan DiDio didn't leave of his own volition, but was in fact fired. Apparently many people at DC Comics, including major writer Scott Snyder, are not pleased with the direction DiDio planned to take DC Comics with the upcoming 5G relaunch, fearing that it may negatively impact comic book retailers. Of course, it's possible that DiDio did actually just quit, but with how sudden his departure was, and the fact that it took place during the ComicsPRO industry meeting, this is unlikely. It will be very interesting to see who fills DiDio's position and how, if at all, the 5G relaunch is affected by this.
Create Content and Get Paid
---