10 Actors Who Appeared In Star Trek AND Star Wars
9. Fionnula Flanagan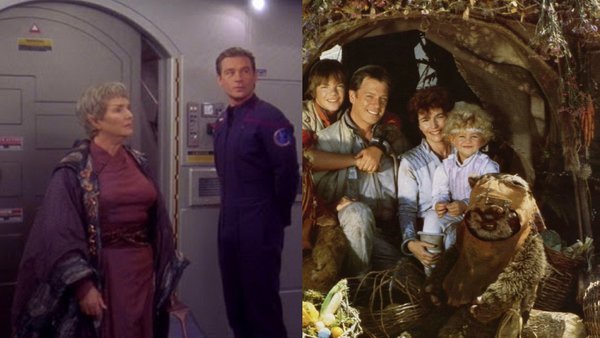 Irish actress Fionnula Flanagan is a Star Trek three-peat. She first appeared in Star Trek: Deep Space Nine as a former lover of Curzon Dax. Then, she would appear in the final season of The Next Generation as Juliana Tainer, Data's 'mother'. Her final Trek appearance to date was in Enterprise, guest starring in the episode Fallen Hero as the Vulcan V'Lar.
While she has had a long and successful career in film and television, her Star Wars appearance may not be the highest on her list of successes.
In the '80s, there was an attempt to market the Ewoks as a spin-off franchise. Flanagan played Catarine in Caravan of Courage: An Ewok Adventure.
She is a survivor of a shipwreck on the forest moon of Endor, when she and her partner are kindapped by the Gorax, leaving her children to attempt to find them, with the aid of the Ewoks.
In fairness to the show, it won an Emmy Award for Outstanding Achievement in Special Visual Effects. Audiences were left a little cold as they had been expecting Star Wars on TV, which was never the plan. It would take a long time for something at the level of The Mandalorian to come along!