10 Actors Who Didn't Want To Be Credited For Movie Roles
9. Gene Hackman In Young Frankenstein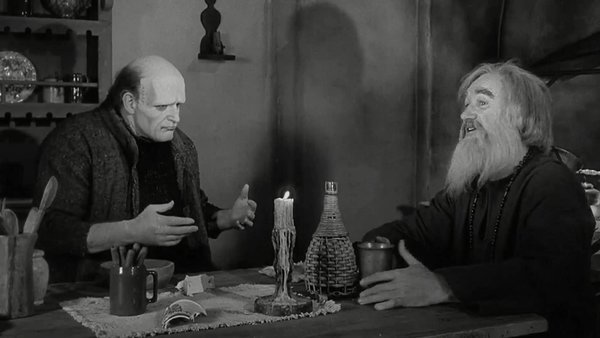 It seems that every Mel Brooks comedy now has the word 'classic' associated with it and while some of his films might not have hit all the comedic heights of the majority of his work (Men In Tights), Young Frankenstein is the undisputed heavyweight spoof masterpiece.

Gene Wilder had such a natural gift for the comic sensibilities of Brooks' scripts that a friend of his (and fellow Gene) wanted in on the laughs. In 1974, Gene Hackman was making a name for himself as a tough, no-nonsense, driven character performer in films like Friedkin's The French Connection and Coppola's The Conversation. He was also playing tennis with Wilder on a regular basis when Hackman expressed a desire to turn his talent to comedy.
Enter Young Frankenstein, a perfect parody of the Universal monster movies of the 1930s and a film that saw Brooks and Wilder at the height of their partnership, along with other gems like Blazing Saddles (1974).
Hackman declined to take a credit for his role as a favour to Wilder, playing the old blind man from the original horror story, in a four-minute sequence of sublime slap-stick and deadpan performances.
Boiling hot soup on the crotch, a finger set on fire, more 'yummy noise' gags and an almost Shakespearian approach to the tone of the scene make Hackman's performance more than just a cameo, this is a full blown comedic genius.
Hackman's last line, "I was gonna make espresso!" was completely ad-libbed and when the screen fades to black, that's due to the fact that the crew couldn't stop laughing. Genius.