10 Most Hated Movie Characters In Recent History
9. Terence Fletcher- Whiplash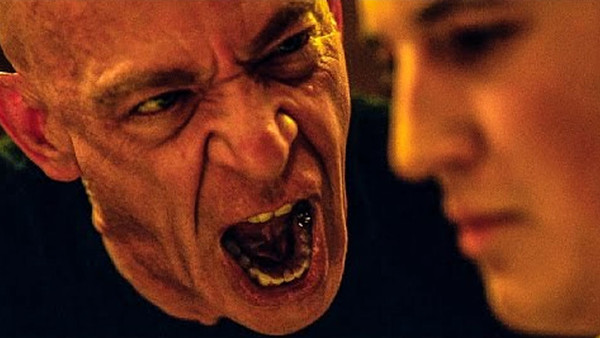 One of the best films of the last decade also delivered audiences one of the most brilliantly detestable characters in the history of cinema. J.K. Simmons' oscar-winning turn as frighteningly intense music teacher Terrance Fletcher is a titanic performance of a man so sure of his purpose he will cross every line he has to.
Fletcher is a vicious bully who constantly demeans and abuses his students in an attempt to find the next great jazz musician. It is his expertise and assuredness in his methods that make Fletcher so believable, and in turn so incredibly resonating and terrifying.
Fletcher is a caricature of the sort of person that so many people have dealt with in their own lives, and his excessive breaking down of Miles Teller's Andrew Neiman is hard to watch because in a sense it is so identifiable. J.K. Simmons is at a career best here in a stunning performance looking at the abuse of power and reasoned bullying. Fletcher is that rare breed of a character who audiences can't help but hate, but also can't seem to look away from.