Leaked Star Wars 9 Poster Reveals Knights Of Ren, New Characters & More
Star Wars Episode IX still doesn't have a title, but it has a (rumoured) poster.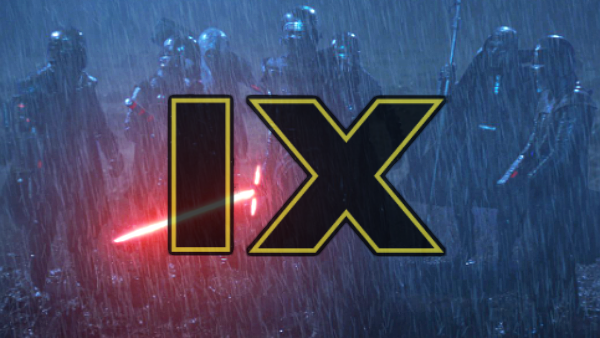 A poster for Star Wars Episode IX has leaked, giving us what might be our best look yet at J.J. Abrams' upcoming sequel.
Episode IX still doesn't even have a proper title, but we should be learning much more about the film sooner rather than later, with the film's panel at Star Wars Celebration on April 12 expected to reveal a trailer and the name of the movie. For now, we'll have to make do with this poster, which confirms a number of leaks from across the movie's production:
The poster almost certainly isn't going to be the official poster used to promote the movie in theatres, but it does seem to be legit rather than a fake. The designs match up with most of what's been reported (largely by Making Star Wars) too closely for it to be the work of a faker, which means it's most likely a reference poster for merchandise and other marketing materials.
Still, there's plenty here to dig into, based on the idea of it being real. The biggest is that it confirms the Knights of Ren are going to be a key part of the film, which is something that's been rumoured for quite some time. One rumour has stated that they return from The Beyond with word of a new threat, but even if that doesn't come to pass, their prominence here - which gives us our best look at their outfits too - matches up with them being a big part of things.
At the bottom of the poster, meanwhile, are the new design red Stormtroopers, which will be ruled by Kylo Ren and his Knights. Kylo, meanwhile, has a helmet again, this time with some red detailing on it, while Rey's costume has echoes of the one she wore in The Force Awakens, with her hair designed to match that as well.
There are a number of new characters revealed here too: next to Poe is who is believed to be Keri Russell's character, who goes by the name Zorri. It was recently said she has the coolest costume in the movie, and the purple and gold number fits with that idea, with Zorri believed to be a bounty hunter. Next to her are BB-8 and a new droid character, who was reported to be called Dio/D.O., and will supposedly annoy BB-8.
Above them is a character rumoured to be called Jannah, who'll be played by Naomi Ackie and wield a crossbow, and on the opposite side is one of the new aliens in the movie. Also of note is the fact C-3PO is wielding Chewbacca's bowcaster, which apparently does happen in the movie, and a couple of new ships, namely a Y-wing and an orange X-wing.
What do you think of the poster? Let us know down in the comments.