The Dirt Review: 5 Ups & 7 Downs
3. The Music Is Still Incredible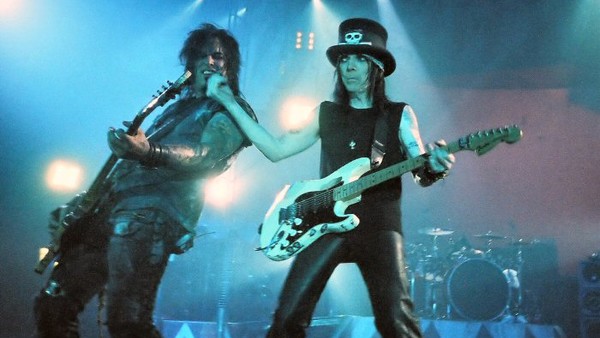 If you're a fan of Motley Crue, you'll get a kick out of The Dirt. Just as Bohemian Rhapsody was enjoyed vastly more by massive fans of Queen, there's definitely an agenda to appeal to Crue fans who lived the music and wanted to live the lifestyle. That's why there's such an overt attempt to make everything so aspirational - even when it involves heroin overdoses, car crashes and problematic behaviour. Because the consequences aren't really dwelled on, it feels like a wet dream.
For anyone casually into Motley Crue's music, there's some engagement with explaining where the music comes from, though it could have talked Nikki Sixx up more as a song-writer. But at least you'd be able to piece together the story that him dying inspired Kickstart My Heart.
As with all musical biopics, there's a lot of enjoyment here around the relationship between a story - even one disconnected from history in some big ways in the interest of narrative neatness - and the music and if it doesn't have you loading up Motley Crue on Spotify or dusting off physical copies, it'll be a shock. You probably just have to have loved them first.