Tom Cruise: 5 Awesome Performances and 5 That Sucked
5 Performances That Sucked:
5. Cole Trickle - Days of Thunder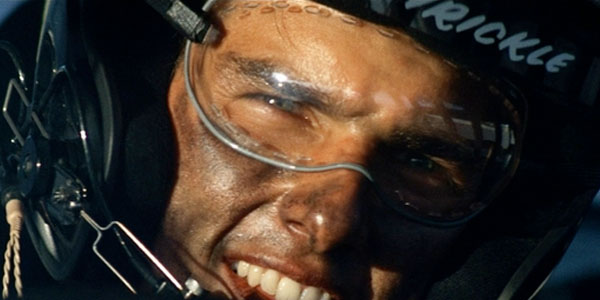 What I imagine they were aiming for was Top Gun with cars. Unfortunately for Jerry Bruckheimer, Tony Scott and co Days of Thunder was boring, unimaginative and has none of the homoerotic macho bravado that oozes out of Top Gun. Cruise has a similar role in it to that of Maverick in Top Gun, but the youthful arrogance comes across as smarmy smugness, and Cole Trickle has none of the likeability that Maverick has. It's a formulaic action film that rehashes numerous pieces from previous Cruise films such as the mentor-young brash kid dynamic from The Color of Money, and there's just a general stench of laziness throughout the entire movie. Cruise seems to phoning it in and is unengaging and annoying, not to mention it's the first time he worked with future wife, Nicole Kidman, which is a marriage that ended happily ever after. It's a cynical, cold cash-in from Jerry Bruckheimer, which finds you yearning for a character to feel emotionally attached to. Instead, what you get is a Maverick rip-off that has you preying for a serious collision.