Final Fantasy 7 Remake Review - 6 Ups & 5 Downs
Square have delivered, and there's so much to break down.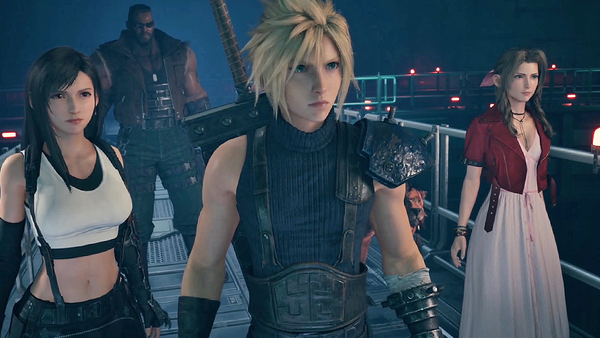 Rating: ★★★★☆
Was there any way for Square Enix to completely nail the Final Fantasy VII remake? We're talking about something that was instrumental to millions of us caring about not only the game, but the medium of gaming overall. Multiple generations of players will remember taking down the red scorpion boss, hanging out at Cosmo Canyon or piloting the Highwind airship towards a climactic battle (or three).
Point being: This is easily Square Enix's greatest triumph, and the first Final Fantasy that made its way to the West left an indelible mark - one the company themselves have tried to revisit and improve upon multiple times.
With promising remake videos being labelled "tech demos", 10th year anniversary celebrations giving us CG movie sequels and handheld prequels to boot, Final Fantasy VII is practically its own cottage industry within Square Enix.
For them to go back to the drawing board so directly - literally calling this a "remake" and updating everything from the score to the script - it became one of the most highly anticipated titles of all time.
In the end though, can FF7R live up to the hype?