WWE 2K16 Scans Sasha Banks For Role In New Game
The Boss will make her 2K debut.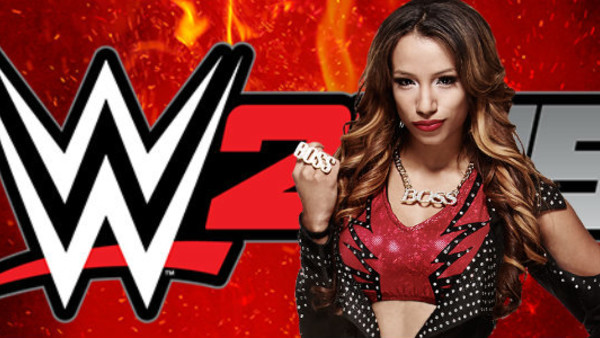 Sasha Banks has confirmed that she'll be featured in WWE 2K16. A fan tweeted her, asking if she had been scanned for the next instalment of 2K's popular WWE franchise. Sasha replied, "yes I did!" This is an exciting development for fans of NXT. It hints at what could be a larger NXT integration in 2K16, perhaps with a more fully fleshed out NXT theme mode. Alternatively, it could be a sign that Sasha is expected to be on the WWE main roster by the time 2K16 is released in the autumn of this year. There has to be a good chance that Sasha will indeed be called up before the summer. She's one of the best in-ring girls in the entire WWE, with a personality and mic skills to match. She's absolutely capable of being a main character within the main roster WWE division. The company should bring her up with 'The Boss' gimmick that she works in NXT. She really is ready as the finished product and doesn't really need any further learning or changes. It's exciting to contemplate playing as her in WWE 2K16. Each year, 2K have to step their game up to offer something new. Incorporating more cult favourites from NXT is definitely a new selling point for the game. With this news that 2K have already started work on 2K16, it is a great indication that this will be the most thought out release yet in the series.