WWE 2K23 Superstar Ratings: 10 Biggest Surprises & Snubs
8. Surprise - Karrion Kross (86)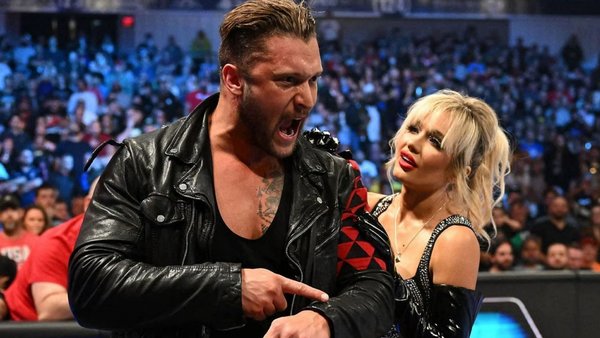 What, exactly, has Karrion done since returning to rank so highly?
Sorry if that seems a bit harsh, but when you see some of the wrestlers Karrion outranks - wrestlers such as Austin Theory and Rey Mysterio (more on him later) - you have to wonder what 2K games have seen in Karrion to give him such a relatively lofty rating.
The sum total of his accomplishments since returning have feuding with Drew McIntyre in a losing effort and making vague threats to the aforementioned Rey - not exactly star-making moments. But that's not Kross' biggest problem.
We said in the introduction that "Image is Everything", and unfortunately for Kross he's never fully been able to shake off the image Adam Cole bestowed on him during their NXT feud - that of an over-rated dud whose appeal comes solely from his valet and his entrance. It's a perception that has haunted Karrion ever since, and not one that will go away just because of an inflated ranking in a video game.
Hopefully Kross will justify his grade in the year to come, because right now it feels completely unwarranted.