10 Amazing Later Releases By Legendary Rock Acts
Getting Better With Age.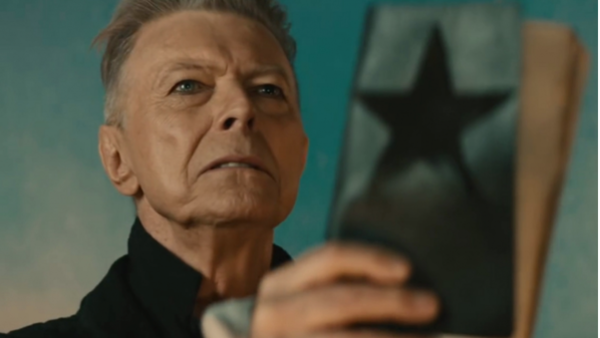 Not every rock band can keep the fire burning until the end of time. It's only natural that some bands grow old, and you're not going to expect them to put out the same kind of classics that they did in their prime when they were killing it on the charts. Every now and again though, you have that rare breed of artists that's able to hang around long past their prime.
Whereas most of their contemporaries may have been flashes in the pan or had a limited shelf life, every one of these artists managed to put out material that was a lot better than most fans would have given them credit for. While we're clearly not dealing with the best of the best these days any more, each of these projects are a whole lot better than they have any right to be, with songs that could stand alongside some of their classics if they wanted to.
Although the test of time hasn't been able to work as well on some of these records, they are definitely still worth consideration even for fairweather fans of these artists. The sprint of fame might be hard to imagine for people just getting into it, but the marathon outlook on your career is a lot better, and every one of these artists has kept up the stamina for years now.
10. Say You Will - Fleetwood Mac
The entire idea of Fleetwood Mac existing past the '80s seemed like it shouldn't have worked. The soap opera drama that had been unfolding since the days of Rumours had gotten all too real and it looked like those bridges had been burned for the final time, left only with mediocre records like Time to fill the void. Something different was in the air when they cut the live album the Dance though, and Lindsey Buckingham was convinced to turn his new solo album into a proper Fleetwood Mac project.
Though Say You Will is a little bit disappointing without the help of Christine McVie this time around, the vocal chemistry between Lindsey and Stevie Nicks is still at its best, having just the right amount of harmony and disharmony to win over any fan. Compared to the the more glitzy sounds of the '80s version of the band, this album feels like just a '00s adaptation of the classic Rumours sound, pulling from genres like folk rock and country tinged rock and roll to create something that's a lot more interesting than anything they put out in the '90s.
While the entire record could probably benefit from being trimmed down just a little bit, what's here is enough for a decent late career renaissance, with the band getting back on track and even having a few songs left over for an EP's worth of material in the years that followed. The Mac can fight among themselves all day if they needed to, but it's always the music that ends up bringing them back to the fold.