10 Awesome Taylor Swift Songs That Aren't About Guys
Not a long list of ex-lovers.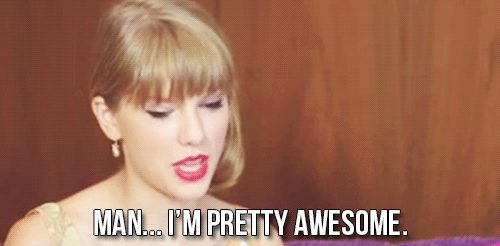 From America€™s demure country sweetheart to the powerful, chart dominating sensation she is today, Taylor Swift is a perfect combination of oddly specific lyrics, the hopes and dreams of teenage girls across the world and totally on-point winged eyeliner. After abandoning her country and western roots for shimmering electro-pop last year, Tay has continued to excite and inspire her fellow Swifties with her personal, melodic and downright €˜sick€™ beats. However, despite her ever growing adoration from fans, Taylor has received much criticism for a recurring theme in her songs that never goes out of style. Yes, you guessed it: boyfriends. It's bad enough that Taylor has been branded as some kind of 'psychotic ex-girlfriend' simply for expressing her romantic feelings through song, but it's completely unjust that her critics should assume that's all she's prepared to write about; especially when she has a discography crammed with countless different emotions and experiences. From reminiscing over happy times with her closest friends, to handling the aggression of her toughest critics, Taylor€™s songs are always packed with emotion, honesty and something to learn by, so prepare yourself for a roller-coaster ride as you discover Taylor€™s top ten tunes, void of any boy-drama.