10 Most Emotional Onstage Moments In Rock
Rockers Reaching for the Tissues.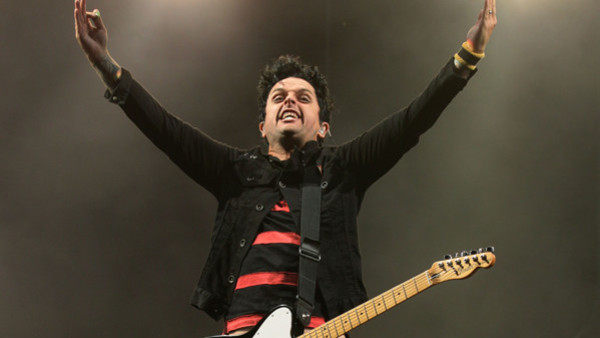 Playing your music to millions of people around the world can be a bit of a daunting task to even the most extroverted of people. Compared to just combing through your soul in the studio, the idea of stripping everything away and letting your intimate creation speak for itself is always a bit of a stumbling block when musicians are starting out. Hell, sometimes it gets to be so much that your emotions tend to get the better of you.
As opposed to just the typical tribute songs or the popular dedication to a certain city, these shows stand out much more for what it means to the artists in question than the people in the audience. Whereas every fan would call these amazing performances, these acts got so caught up in the moment that they end up getting too wrapped up in what they're doing. Subtle changes, moments of silence, and even tears being shed are not uncommon.
While it might not be the toughest thing to own up to, these moments are just as important as any of the music that's being played. These are proof that when you pull back the layers of celebrity, there's still a lot of heart behind what these musicians do. Anyone can write great riffs...this is where the real meaning comes in.
10. Black - Pearl Jam Unplugged
As the grunge movement started to firmly get underway, we also saw the arrival of MTV Unplugged in a mainstream format. For as much as it might be seen as a major event today, it seemed weird to have the sounds of acts like Soundgarden co-mingling with the dad rock of Eric Clapton's twilight years on the charts. However, the first alternative group to truly capitalize on the Unplugged trend came when Pearl Jam ducked in on their tour circuit.
Long before it became legendary, Pearl Jam had gotten used to playing acoustic shows considering their problems with faulty power on some of the legs of their tour. Tearing through most of the songs which would become massive off of Ten, the whole show comes to a halt when they settle into the ballad Black. On record, the song was already a powerhouse, being a virtual showcase for Eddie Vedder's vocals and a standout moment from the band's entire career.
In the studio that day though, this song took on a whole new life, as Vedder ad-libs at the end, venting all of the pain and frustration that comes with singing this song about losing someone very important to you. As his eyes move into focus on the camera, you can almost feel his inner demons being released. Even though the road for Pearl Jam was just beginning, this is enough to put miles on any listener's soul.