Newcastle: Rating Pardew's 10 Games So Far This Season
"Judge me after 10 games," he said. Okay, Alan, here goes...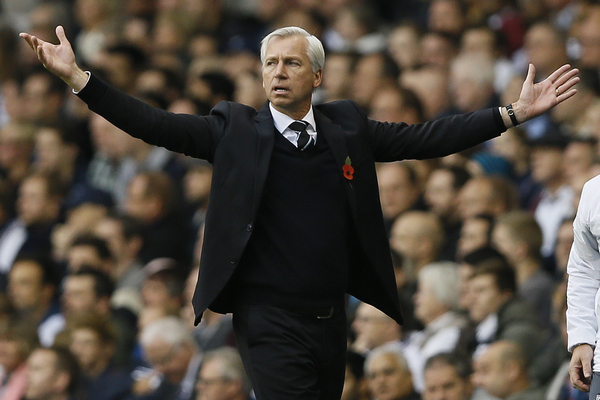 In his own words,
Newcastle
fans should evaluate Alan Pardew's season after his side had got to the ten game point. That point has been and gone, with the unlikely but not unwelcome win against Liverpool at St. James' Park, and now the manager has been nominated for the Manager Of The Month award for the Premier League, and things are looking up. But it's important to still count games 1-7, as well as the excellent 8, 9 and 10, and a lot more happened in those games of note than just victories. So how does the whole ten game run rate? We've seen giant screen near disasters, the emergence of the most unlikely heroes in Gabriel Obertan, Steven Taylor and Mehdi Abeid, and we've put sides to the sword who would usually steam-roll Newcastle without a second thought. But we've also seen injuries, capitulation, in-fighting, poor decisions and poorer signings. Inevitably though, any evaluation should start in the most important place...
7. Results
Beating Liverpool, Spurs and Man City is clearly a great run, even if Newcastle surrendered most of the ball and played like the away team even at home, but you can't forget everything that happened in August and September simply because October was exceptional. Newcastle should have got more than they did against Palace at home, Villa away, Hull at home and probably Stoke away on paper, and the Southampton 4-0 was despicable. Again. Times might be looking a bit better now on the back of a good month, but the side is far from safe, and the worrying issue is that under Mike Ashley, Newcastle have only won less points in the opening ten games once. And that year, we were relegated. So it hasn't exactly been great.
Rating:
6/10