10 Best TV Christmas Specials To Watch On Netflix
9. New Girl - Santa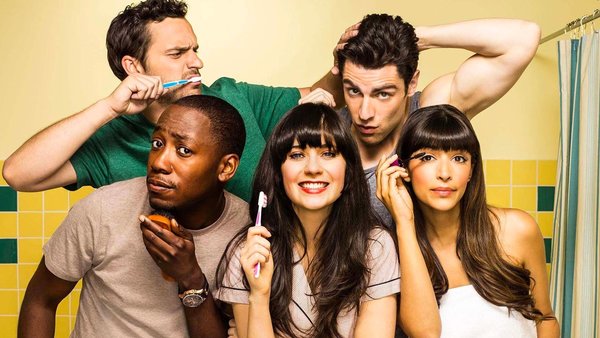 New Girl has gifted us with many hilarious Christmas specials, but the episode where the gang attend multiple holiday parties tops the list. This episode is the eleventh of Season 2 and features individual moments of brilliance from each of the core cast members.

The plot: Whilst struggling to decide whose Christmas party to attend, the gang decide to go to every single one of them in one night. At the first party, Jess bumps into Sam, her on-again off-again love interest whom she is desperate to avoid. Meanwhile, Nick worries his new girlfriend Angie is too wild for him, and Winston struggles with a cranberry stuck in his ear.
Why it's awesome: Maybe it's just your writer, but I could watch Zooey Deschanel pratfall for days on end, and this episode features one of her best as she repeatedly bumps into a set of glass doors. Nick and Angie attempting to have sex in a sleigh is hilariously awkward, and Schmidt gives Nick a lap dance he'll not forget in a hurry. Then, of course, there's the hilarious moment when Jess lies to Sam about dating Winston, who thinks she has told him about the lodged cranberry resulting in a genius misunderstanding of double entendres.