10 Deadliest Alien Prisons In Doctor Who
9. Volag-Noc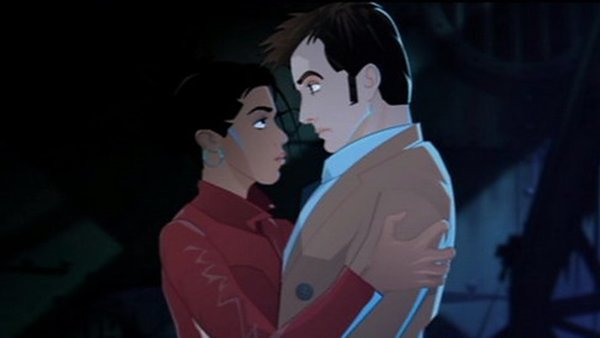 Appearing in 2007's animated adventure 'The Infinite Quest', Volag-Noc was a snowcapped prison planet and home to one of the data chips needed to plot a course for the lost treasure ship known as 'The Infinite'.
Jailing some of the worst pirates in the 40th Century, Volag-Noc had also been home to 'The Scourge of the Galaxy' - a corsair known as Balthazar. Planning to compress the Earth into diamond, Balzathar forced the Tenth Doctor and Martha Jones on a dangerous quest to find the Infinite. Whilst imprisoned in Volag-Noc, Balzathar had learned of the treasure ship and those who held the data chips to find it - fellow inmates Gurney, Kaliko, and Meregrass.
Patrolled by robotic wardens and the android governor Lok, Volag-Noc was particularly impenetrable. That made breaking into the prison to secure the last data chip all the more dangerous for the Doctor.
Rescuing Lok - who had been imprisoned by inmate Gurney - proved to be a fatal mistake. Calling it 'rehabilitation', Lok immediately ordered the execution of all prisoners - including the Doctor and Martha.
Finally managing to escape the prison, the Doctor wouldn't be so fortunate to flee Volag-Noc. Taking Martha hostage, Balthazar stole the TARDIS and set a course for the Infinite.
Trapped on the prison planet for three years, the Doctor used that time to repair mechanical bird Squawk in order to go after the space pirate and thwart his plans.
Intergalactic Travel Advice: Their 'rehabilitation' is your 'execution'.