10 Most Ridiculous Doctor Who Rumours Ever
10. Clara's Parents Are Rose And The Metacrisis Doctor
Back when Jenna Coleman first popped up in the 2012 episode Asylum Of The Daleks, there were all sorts of theories and rumours about the true nature of her character.
We knew that she'd be playing a post-Ponds companion, but we'd also been told that she wouldn't be debuting until Christmas special The Snowmen, which aired several months after Asylum Of The Daleks did - and her surprise early appearance sent the rumour mill into overdrive.
It took until 2013's The Name Of The Doctor for us to learn exactly what was going on with Clara, and until then, bizarre rumours were plentiful, including an odd one which claimed that she was the daughter of Rose Tyler, and the Metacrisis Tenth Doctor.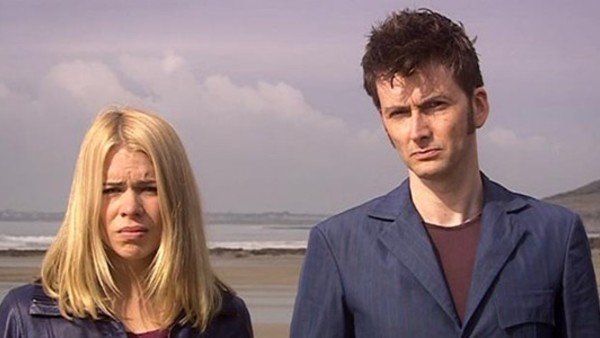 The "evidence" was slim - the biggest things that fans pointed out were some roses in the foreground of a shot in Asylum Of The Daleks, and a pub in The Snowmen called "The Rose & Crown" - and, of course, it was all complete rubbish in the end.