Brooklyn Nine-Nine: 10 Best Characters Only In One Episode
9. Soren Knausgaard And Agneta Carlsson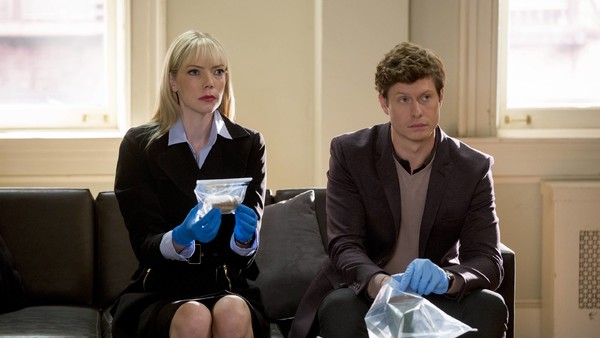 When Peralta and Diaz uncover a 39 carat diamond that was stolen from the Royal Stockholm Museum, two Interpol agents from Sweden are sent to the Nine-Nine to work the case and pick up the culprit. Inspectors Soren Knausgaard and Agneta Carlsson are the epitome of great partners, and instantly make Jake and Rosa feel jealous and belittled.

Though the two don't wish to offend, they immediately call Brooklyn's street food disgusting, the precinct filthy, and both Jake and Rosa unprofessional. They are hilariously rude to the Nine-Nine detectives for the entire episode, mocking their attempts at police work and their relationship as partners.
Even when the Peralta and Diaz solve the case and find the diamonds before Soren and Agneta, they take away Jake's insults by being okay with being wrong, as it's an opportunity to learn.
Despite the fact that he hates them so much, Jake does resent Soren and Agneta for their relationship with each other. They know everything about one another, yet Rosa won't help him get an anniversary gift for Amy, and didn't even tell him that she and Marcus broke up. Of course, the two eventually learn from the infuriating Swedes, and ultimately grow closer because of them.