Doctor Who: 10 Characters Who Should Return For Russell T Davies New Series
9. Midshipman Alonso Frame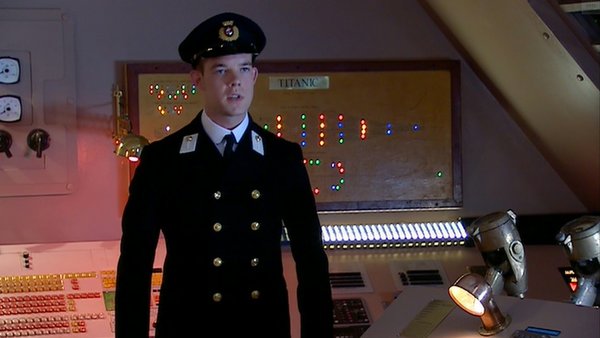 Midshipman Alonso Frame was an absolute hero. In Voyage of the Damned, he saved the day by preventing the spaceship Titanic from crashing into Earth. After realising the Captain was a traitor who intended to destroy the ship and kill everyone on board, Alonso confronted him but was shot.

After the ship sailed into a meteor shower, the Captain was killed, and Alonso was left badly injured but fought on and kept following the Doctor's orders. His strong, determined nature saved the Earth and earned the Doctor's favour. After the disaster, Alonso was left to deal with the aftermath and wasn't seen again until the Tenth Doctor was dying.
As Ten made his farewell tour to say goodbye to old friends, he watched on as he set Alonso up with Captain Jack. Alonso and Jack shared a few drinks and a night together, which ended up going very wrong after they were attacked by an alien called Mother Nothing. This adventure is explored in the audio drama, One Enchanted Evening.
During the attack, Alonso was mistaken for a guard because of his uniform and had to take charge of the situation. Jack and Alonso were unfortunately separated in the chaos. We need to see Alonso again. He's the tough action hero we deserve to see more of!