Star Trek: 10 More Secrets Of The USS Enterprise D You Need To Know
Ten more hidden details about Star Trek's greatest starship, don't @ us.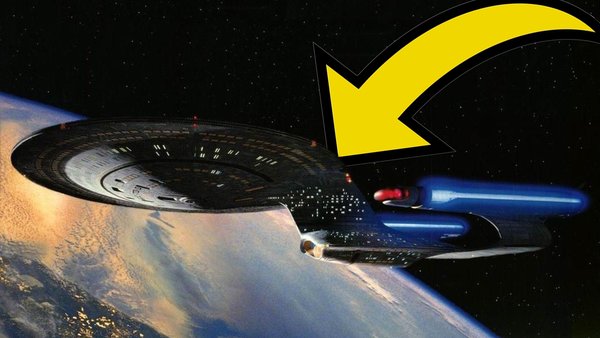 The USS Enterprise, NCC-1701-D is one of the largest starships in the history of Star Trek: 642 meters long, 195 meters tall, and a whopping 4,960,00014 metric tons of corridors, EPS conduits, carpeted panels, carpeted decks, carpeted bulkheads – really it's a lot of carpet.
Serving the crew of Star Trek: The Next Generation for 178 episodes and 1994's 48% Rotten Tomato-scoring Star Trek Generations, we really do know quite a lot about the Galaxy-class Enterprise-D. Rick Sternbach and Michael Okuda's extensive Star Trek: The Next Generation Technical Manual (both the book and interactive CD-ROM), as well as Rick Sternbach's exhaustive deck-by-deck USS Enterprise NCC-1701-D Blueprints have given us highly granular looks at the ship, down to her isolinear processors.
With those guides in hand, we previously ran down ten of the most entertaining secrets we uncovered about the Enterprise-D, everything from the captain's yacht to Cetacean Ops. But believe it or not, we've come up with a few more.
Let's beam back aboard the USS Enterprise-D and see what other secrets we can find behind her duranium panels and wood accents.
10. We DID See The Main Shuttlebay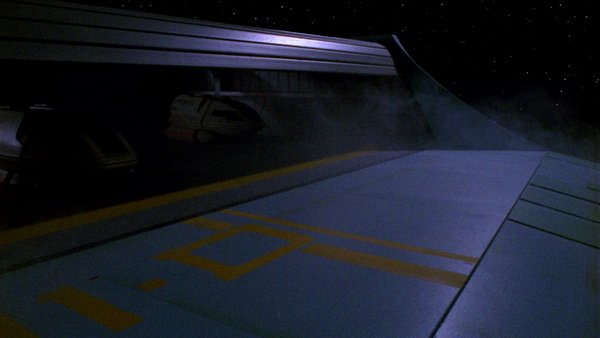 So let's start with a mea culpa.
In our previous rundown of the 10 Secrets of the USS Enterprise-D You Need to Know, we told you that the Enterprise-D's main shuttlebay never appeared in Star Trek: The Next Generation due to budgetary constraints. Turns out that was wrong.
Nearly all of the scenes in TNG set in one of the ship's three shuttlebays featured the two smaller bays, shuttlebay 2 and 3. However, a small piece of the main shuttlebay did appear outside the window of Data and Worf's shuttlecraft in "The Best of Both Worlds, Part II". Moreover, we also given a clearer look at the main shuttlebay's interior in season five's "Cause and Effect".
In that episode, the main shuttlebay was decompressed in order to push the Enterprise out of the way of the USS Bozeman and avoid a catastrophic collision. For its brief appearance in that episode, the main shuttlebay was a large miniature model built by Ed Miarecki. While we never saw an actual set of the main shuttlebay, Miarecki's impressive model – with a working bay door and two type-7 shuttlecraft – definitely still counts.