10 AEW Disappointments We Really Didn't See Coming
9. Battle Of The Belts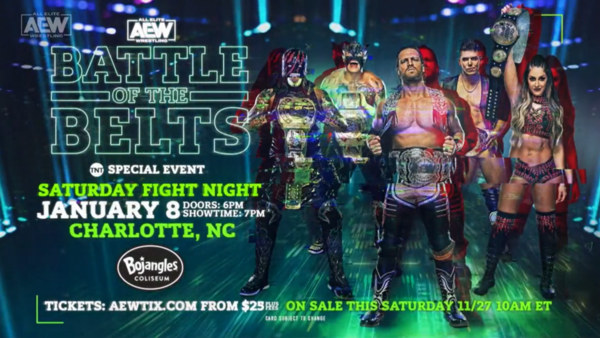 AEW Dynamite's move to TBS was more than just a lateral Network switch.
Not only is the channel available in more homes than TNT, but the company's flagship show shouldn't be shifted around by other sports as much as it had been in prior years. It was a good deal all round, with Battle Of The Belts specials included as icing on top of an enticing cake.
The alliteration, the Charlotte, North Carolina locale and every Champion adorning the poster - all of these things existed to get people very, very excited that Clash Of The Champions was coming back and some blockbuster contests would feature on yet another special night for All Elite Wrestling.
The end result fell spectacularly short of those expectations and was still fairly removed from even measured ones. Given just an hour and on the same week as Dynamite's TBS debut, the company seemed to intentionally half-a*se it in favour of scoring the major ratings result they garnered from the prior Wednesday. On that show, both the AEW World Heavyweight and Tag Team Titles were defended, while Saturday's new special only had a badly-built Britt Baker match for gravitas after Cody Rhodes missed it for COVID protocol reasons.
Far from being the company's worst show, it certainly felt the most obligatory.