10 AEW Revolution 2021 Impulse Reactions
Christian Cage debuts in AEW, but the company's first event of 2021 is far from an Instant Classic.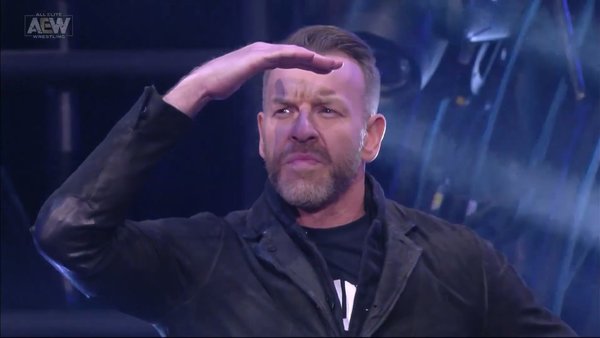 The Revolution go-home show was sublime slice of what AEW promised to achieve during their blusterous 2019 launch.
It was also so much more.
Back then, they promised the most exciting professional wrestling, but blended healthily with flashes of the stuff that made you a fan to begin with. They promised a women's division that could rival any in the world. They promised energy, soul and life, all to back the cold and stoic atmosphere owned by the opposition.
The March 3rd 2021 Dynamite was all of these things, but with countless energetic extras. A pulsating two hours that served to sell the viewing audience not just on this pay-per-view but on All Elite Wrestling as the premier wrestling product in North America and maybe the world. That they maintained the functional nous to ups-ell this show was impressive in and of itself, and the buzz generated after the fact continued that pattern.
Tony Khan promised a "huge, huge star" in line with Paul Wight's promo about a new signing, while the "Face Of The Revolution" ladder match was also set to feature a surprise entrant. All this before even considering the consequences for men about to literally explode in a mess of fire and barbed wire. It was going to be one of those nights. Or was it?
10. Riho & Thunder Rosa Vs. Dr. Britt Baker, D.M.D. & TBA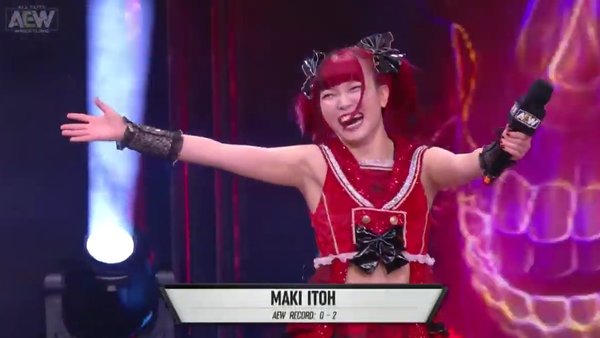 'The Good Doctor' predictably broke the news that Rebel wouldn't be able to make this short-notice tag match on the Buy In merely hours before bell-time. On a night where other surprises were being given red carpet hype jobs like few in recent memory, this strategy was smart.
"TBA" ending up being Maki Itoh was ideal for both the match and excitement for the pay-per-view portion of the event. Itoh had worked 48 hours earlier in Japan, opening up possibilities for just who may arrive from a similar destination later in the night. The match itself appeared to be her formal introduction to the AEW roster too, profiled as she was at various points.

The heels claimed victory here when Rebel smashed Thunder Rosa in the face with a crutch, allowing Baker to score a much-needed win. That this delivered with minimal story and such a low profile was the real triumph for all four.
AEW's women's division continues to make baby steps, but at least every one of them is in the right direction.