10 Anti-AEW Moves WWE Made Out Of Spite
10. EVOLVE 131 vs. Fight For The Fallen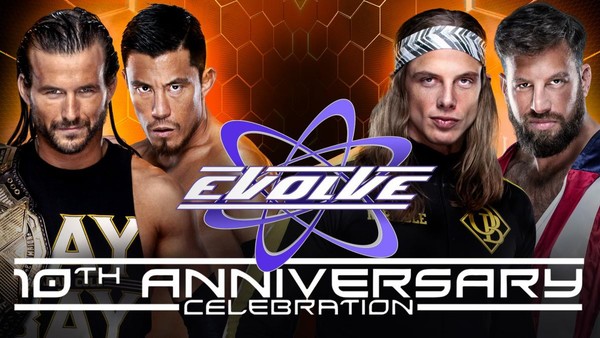 WWE's first directly competitive move against AEW was to counterprogram a charity show.
Fight for the Fallen has been a fundraiser since its 13 July 2019 inception, when AEW unfurled the third event of its short history. As a wrestling show, it suffered through minor production issues and several overlong bouts towards the top of the card, though it stood for more than that.
A total of $150,000 was raised for people affected by gun violence in 2019. A year later, AEW raised funds for COVID-19 relief, then domestic violence victims and sexual assault survivors in 2021. It's a good, positive show, beyond match and segment quality.
WWE's response to its first instalment was to throw EVOLVE's 10th-anniversary show, EVOLVE 131, into a live WWE Network slot that clashed directly with Fight for the Fallen. Ostensibly an acid test for greater competition later that year, a card featuring WWE-signed talent like Matt Riddle, Adam Cole, and Akira Tozawa benefitted from souped-up production values far beyond the former indie's usual standards, as WWE used its four-year-old strategic partnership with the Gabe Sapolsky-helmed group to undercut its new competitors.
It's impossible to gauge EVOLVE 131's Network success, given the lack of available viewership data, but WWE transparently decided it wanted something to go against AEW - and chose this.