10 Awesome Wrestlers Who Had Terrible Managers
7. The Four Horsemen (Hiro Matsuda)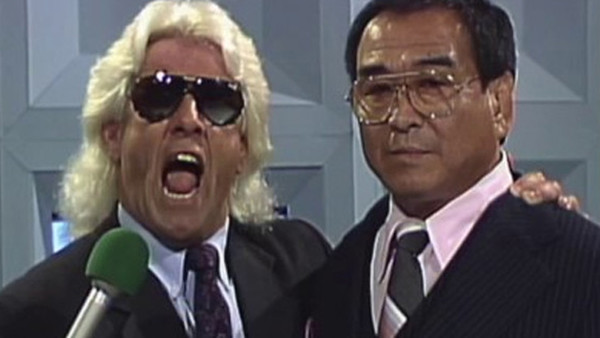 Hiro Matsuda had many notable claims to fame within wrestling. Not only did he train future stars including The Great Muta, Scott Hall, and Ron Simmons, but he also broke the leg of what would become his most decorated of students, a certain rookie called Terry Bollea.
Significantly less memorable was the time when Matsuda became the de facto manager of legendary wrestling stable The Four Horsemen, briefly interrupting the long-term stewardship of J.J. Dillon. When the faction's inveterate boss abruptly quit for an office job with WWF in 1989, a storyline played out on screen which claimed Dillon had sold his shares in the Horsemen to the fictitious Yamazaki Corporation. Shortly afterwards, Matsuda - who had previously been managed by the departing suit in the NWA - was thrust on screen as the takeover company's representative.
Matsuda did a whole lot of nothing, before being moved on to a similar role in Terry Funk's J-Tex Corporation. He'd later act as the Japanese spokesperson for his imported colleagues in WCW, and was the man responsible for introducing The Great Muta to the company.