10 Huge Matches For WWE SummerSlam 2016
8. WWE Women's Championship Match: Sasha Banks (C) Versus Bayley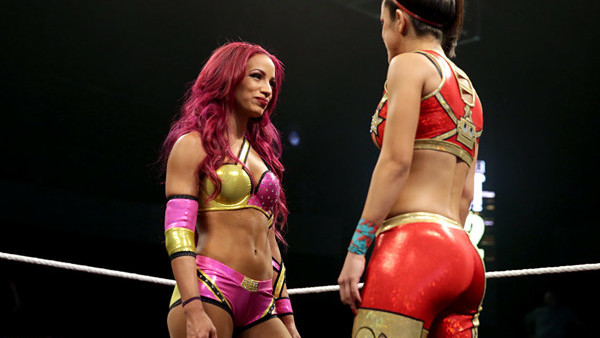 Last year, just before SummerSlam, Bayley unseated Sasha Banks for the NXT Women's Championship in what was easily the best bout of the weekend and arguably the greatest women's match WWE has ever promoted.
One year later, the two will clash in Barclays Center once again, and this time the WWE Women's Championship will be on the line.
The dynamic of this match will be different that the last one, as Sasha will remain a babyface. Following a hard-fought (and long overdue) victory over Charlotte for the title in the spring, Banks will reign as Women's Champion, scoring wins over the likes of Naomi and Becky Lynch.
On the Raw after Battleground, Banks will lay out an open challenge to any female superstar who wants the title, and she'll be shocked when her old foe Bayley debuts on WWE's main roster to answer it.
The two women's mutual respect - but desire to one-up one another - will lead to a match at SummerSlam. With a divided WWE Universe watching, Sasha and Becky will do whatever they can to walk away as Women's Champion - and they may outdo their TakeOver: Brooklyn match in the process.