10 Moments WWE Didn't Want Us To See (But We Did Anyway)
Those moments WWE tried (and failed) to hide from the folks watching on.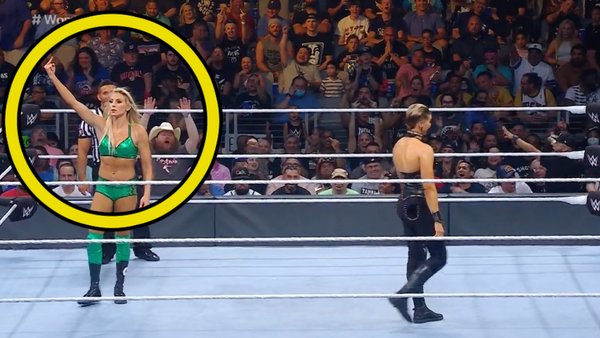 As WWE is quick to remind us at every opportune moment, the majority of the wrasslin' action we indulge in on our TV screens is going down live.
Except for the unexpected change of tactic that was brought on by a global health crisis last year, seeing the likes of Raw, SmackDown, and NXT taped in blocks on occasion, this has largely been the case for quite some time now. And while this way of producing WWE's never-ending conveyor belt of content tends to open the door for genuine reactions when a legit surprise or unanticipated result finds its way onto our screens, it can also leave the company in a sticky situation should things not exactly go to plan.
After all, as WWE have also routinely reminded us, anything can happen once those cameras start to roll. But for every jaw-dropping heel turn or spine-tingling comeback, there's always another live moment WWE would rather you instantly forget.
From spur-of-the-moment provocative gestures, to making an absolute hash of a pre-planned finish, Vince McMahon did his best to cover up each of these particular beats, but those in attendance and around the world had already seen enough.
10. Mandy Rose's 'Mania Slip Up - WrestleMania 37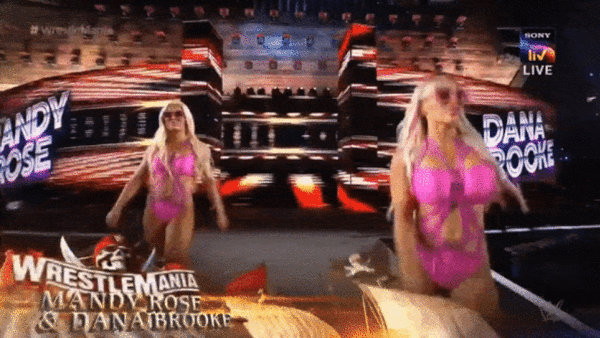 The fact WrestleMania 37 was actually pulled off is a miracle in itself.
On the back of the planet being largely locked down for the better part of a year and WWE having to house the previous year's Show of Shows inside of the Performance Center, not even a bout of torrential rain could stop Vince McMahon and the gang from putting on a show in front of a live crowd for the first time in a year.
That botched opening wasn't the only moment that attempted to derail the company's return to ThunderDome-less action inside of Raymond James Stadium, though. As Mandy Rose and Dana Brooke made their way to the ring for the night's Tag Team Turmoil match for a shot at the Women's Tag Team Championships, the former unfortunately fell victim to the aforementioned weather.
Slipping straight onto her candy-coloured *ss, Rose quickly dusted herself off and carried on. WWE then ran with the moment on Raw for an angle, before seemingly deciding to wipe the botch from history as the slip was soon cut out of the WWE Network's version of the event.
Thankfully, it was immortalised in meme form long before then.