10 More Wrestlers Who Swallowed Their Pride
From burying the hatchet to admitting they were wrestling d**ks...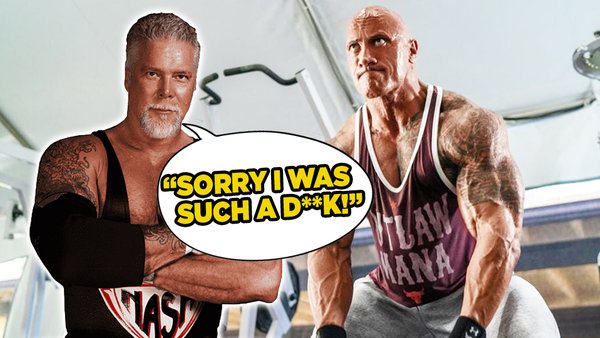 Though it can often seem as though the stars we see smashing their bodies into each other are genuine titans, forged from steel and powered by the Sun, it's always worth remembering that these wrasslers are still simply human beings under all the bells and whistles.
And as you likely know all too well, we Homo sapiens are a rather flawed bunch at the best of times. So, it shouldn't come as too much of a shock to stumble upon various tales of monstrous egos colliding in backstage locker rooms, multiple shots being fired from one talent to another online, or ill-thought-out comments slipping onto the Internet.
But perhaps more important than what is actually said or done to cause a beef or confrontation, is the way a star responds or reacts to the drama once they've had some time to reflect on their actions. Thankfully, this bunch of bumpers all saw the error of their ways.
From foolishly taking aim at all-time legends in an attempt to poke fun at yourself, to just being a general d*ck to an eventual icon, these wrestlers all eventually learned that sometimes being humble is best.
10. Goldberg Admits He Respects Riddle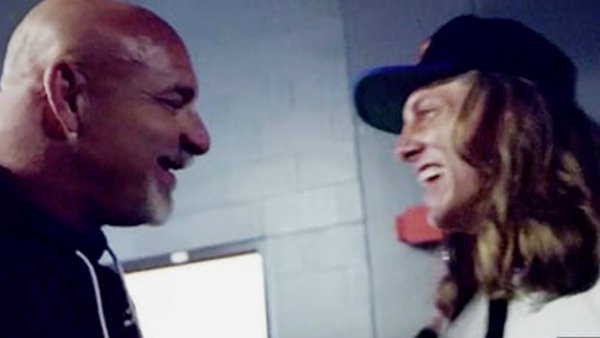 For what feels like the better part of the Riddle's overall run as part of Vince McMahon's empire, it's seemed as though The Original Bro and Goldberg have been at each other's throats for a whole host of reasons.
Perhaps the most notable cause of the friction between the two hard-hitting stars centres around the relative newcomer in this Land of the Giants taking aim at Da Man's general style in-between the ropes. Who will ever forget the RK-Bro man blasting Big Bill for his unsafe display at Super Showdown vs. The Deadman in 2019?
But now, after going back and forth online, in interviews, and even backstage at SummerSlam 2019, it appears the former WCW World Champion has finally softened his stance on the one-time nuisance that is the former MMA fighter.
Speaking to DAZN in August, Goldberg admitted:
"Whether I like him as a human being or not, I have to understand and appreciate his passion for the business and his work ethic,"
The WWE Hall of Famer would also go on to confess that he now appreciates Riddle "as an athlete and as a human". Oh, how far these sparring partners have come.