10 Most Over Wrestlers On WWE Monday Night Raw Right Now
New Champions and old guards getting the biggest reactions? Must be Monday!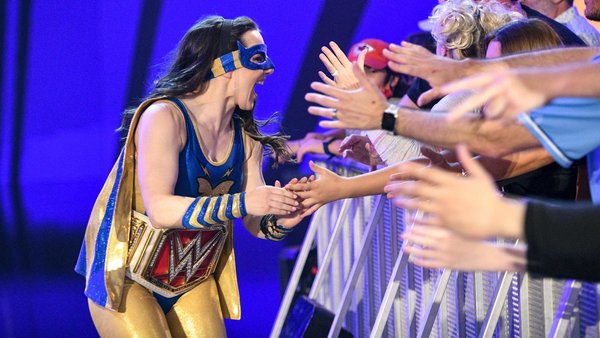 Since pro wrestling rendered the pandemic passé with the return to full live crowds, the television shows and pay-per-views of the new normal have served as much as interesting experiments as they have exhilarating empty arena antidotes.
In AEW, Jon Moxley has given every bit of energy back that the fans have heaped upon him from the second his entrance music blasts from the speakers. Hangman Page's responses have proved the company's longterm booking principles right. Yet, audiences have proven discerning rather than blindly euphoric - when segments and matches have sagged, the voices have fallen quieter than any of the extras in Daily's Place ever were.
Meanwhile, WWE seem to have kept the finger softly placed on those .wav buttons from the ThunderDome control desk, though not to such an extent that it's made a laughing stock of the presentation. There's been some monster reactions, a few surprises to try and keep the fires burning in the absence of some white hot stories and nothing on Monday Nights that's yet put fans off so much that they've collectively agreed to sit on their hands as most did between 2019 and the start of the pandemic.
These 10 (and others) will be hoping that doesn't change any time soon...
10. Tamina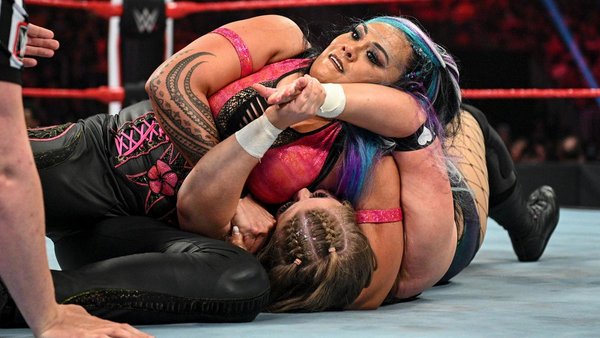 It'd be unfair to call the support for Tamina ironic at this point, particularly considering her spot as one half of a team holding the most worthless titles in the entire organisation. WWE are doing almost nothing to place her as a concern amongst the rest of the rank-and-file, and it's hardly like she's been a pet project at any other point during the last 11 years either.
No. For whatever reason, the second generation star seems to have connected at just the right time, and good for her and WWE that she's at least on the winning side of the ledger while it's happening.
Socially distanced crowds at WrestleMania went wild for her in an otherwise-awful Tag Team Turmoil match, and live crowds in recent weeks have extended their support way beyond just having patience with an atrociously booked women's division.
A recent injury to Natalya could scupper it all, but the wind's blown her way just enough that it wouldn't be entirely wild to suggest a short feud with whomever leaves SummerSlam with the Raw Women's Title. That's not to say she'd be the best choice to hold it, but plenty of punters seem to think she'd be far from the worst challenger.