10 Rumoured Wrestling Gimmicks That Thankfully Never Happened
8. 'Mr. Perfect' Terry Taylor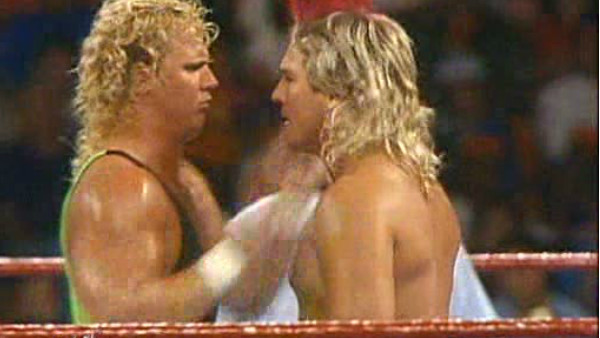 'Mr. Perfect' Curt Hennig is widely regarded as one of the greatest professional wrestlers in history. If you'll allow the pun, Hennig was perfect for the role, and truly excelled as the most arrogant of heels who could back up his claims of perfection. Would the character have been the same if it had gone to Terry Taylor however, who was also considered for the role?
A popular rumour from wrestling history claims that both Hennig and Taylor were up for the gimmick, and a tryout match was put on to see who officials felt would be best suited for it. Hennig was clearly better suited for the role, and Taylor went on to become the Red Rooster.
History allows us to see how well Hennig did with the gimmick, and saying Taylor wouldn't have done as well is based only on conjecture. Still, how would wrestling history have changed if we'd had 'Mr. Perfect' Terry Taylor and Curt 'The Red Rooster' Hennig?