10 Secrets Nobody Has Told You About WCW
6. The Truth About Lanny Poffo's WCW Contract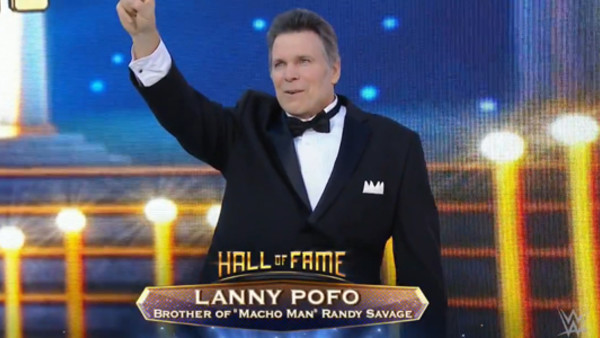 One of the many, many stories of the daft amounts of money being thrown around in WCW during the second half of the '90s, is that Lanny Poffo was paid by WCW to sit at home for four years.
While this is strictly true, there's a little more to the tale than Lanny being a pointless financial outlay for WCW.
Speaking to Rene Dupree on his Cafe de Rene podcast - an interview which would prove to be Lanny's last ever - Poffo reiterated that, yes, he was paid by WCW for four years without ever working a single show for them, but that this was balanced out by what his brother Randy Savage brought to the table for the company.
Notably, the Macho Man brought a $750,000 agreement with Slim Jim with him to WCW, which more than offset the cost of having Lanny contracted to Ted Turner's promotion.
In addition to that, there were initial plans to do something with Lanny in WCW, with Savage having earmarked a rehash of the classic Gorgeous George gimmick for his younger sibling. As such, Poffo bleached his hair and hit the gym as he waited for the phone to ring.
The problem is, the phone never rang.
Elsewhere, Eric Bischoff has since noted on his 83 Weeks Podcast how, unbeknownst to Lanny, Randy also agreed to be paid less in order to accommodate the outlay of his brother's contract.