10 Surprising Hidden Meanings Behind Famous Wrestling Attires
Secret style.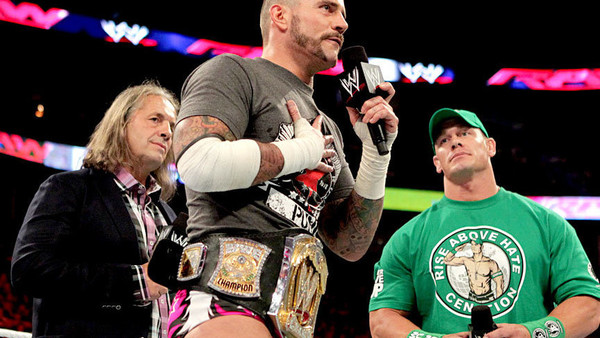 At the start of Randy Orton's 'Evolution Of A Predator' documentary, 'The Viper' peered down at three pairs of near-identical trunks ahead of his Elimination Chamber 2011 clash with John Cena, CM Punk, John Morrison, Sheamus and R-Truth.
Poring over the decision for just over five seconds, he selected the washed out blue over a blackened red and a faded green, blowing away even the tiniest notion that he might have put any additional consideration into his wrestling gear. When it comes to a wrestler's attire, Randy is a decade-long offender, having barely budged from the style he adopted in 2003 save for the extremely rare colour change or the odd post-Wyatt selection he fronted for his WrestleMania 33 WWE Title victory.
Thankfully, not all superstars share Orton's aesthetic disinterest. Several performers over the years have attached symbolism or gravitas to their attire selection ahead of a big match, television debut or merely a bout of heightened personal significance.
Often the changes or tweaks are pronounced and carefully documented for the benefit of a storyline, but several decisions have even avoided the gaze of the commentators altogether. It's these that offer the most, often affording an insight far greater than any writer or creative head could concoct...
Michael Hamflett
We Need To Talk About Kevin (Nash). Michael can be found in articles or on podcasts extolling the virtues of New Generation WWF, New Japan Pro Wrestling or the new WWE angle they definitely definitely won't ruin this time.
See more from Michael