10 Terrifying Wrestling Curses That Will Chill Your Blood
9. The July 4 Curse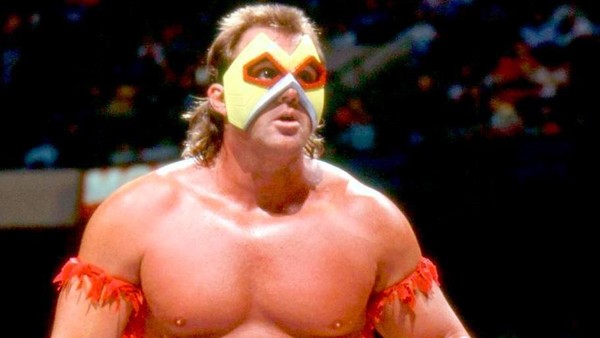 One year after Adonis died, on the exact same date, in the exact same country, Davey Boy Smith and Karl Moffat were seriously injured in a non-fatal car crash when they were, incredibly enough, forced off the road by a moose. Smith missed three months of ring time, which was a huge stretch in that era. The steroid and painkiller culture allowed, with a heavily ironic generosity and belated toll, the wrestlers to work through blinding pain and the brutal schedule.
One year removed from that, Brutus 'The Barber' Beefcake's facial skeleton was crushed when his friend, who he was helping prepare to parasail, was flung into him knees-first when the driver of the boat mistakenly thought he was ready for take-off. There's no citation for the almost unfathomable number of screws and length of wire that were required to reconstruct his face, but since he went 946 days between working a match, he might not carnying. Here, anyway.
Tragically, on July 4, 1994, in yet another devastating vehicular accident, WWF referee Joey Marella died after falling asleep at the wheel and crashing into a guardrail.
Of course, the day itself is not cursed; wrestling itself was until very recently, as tragedy swerved across the entire calendar as a result of its horrific approach to workers' rights.