10 Things That Must Be On The AEW Streaming Service
A one stop destination for all your All Elite wrestling content.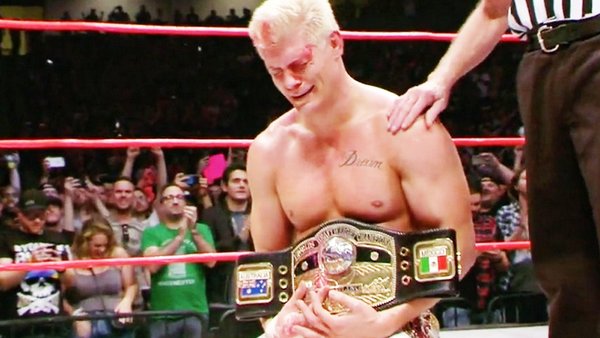 AEW has seen better days. Whilst still the finest wresting promotion currently operating, the Tony Khan-helmed promotion has not been firing on all creative cylinders for some time now, a problem both exposed and compounded by the suspension-based absence of four top stars. The incidents leading to those suspensions also revealed that backstage life in AEW isn't really the supposed happy haven for professional wrestlers sometimes parodied as All Friends Wrestling.
In the aftermath there have been attempts to present a freshly positive backstage atmosphere. Still, for all the talk of productive talent meetings and guys stepping up as locker room leaders, it seems we're only ever days away from the latest sweary Twitter spat or backstage brawl. Disastrous pre-sales for upcoming Dynamite and Rampage tapings are also a troubling sign for a company badly in need of some good PR.
This may be why there have been renewed rumblings of some kind of AEW streaming library. That's something fans have been hoping will happen for a long time. It won't solve all the company's woes but could be some much needed good news. Get it wrong, though, and it'll be yet another headache Tony doesn't need. So, here are ten things Tony must include to keep fans happy.
10. The House Always Wins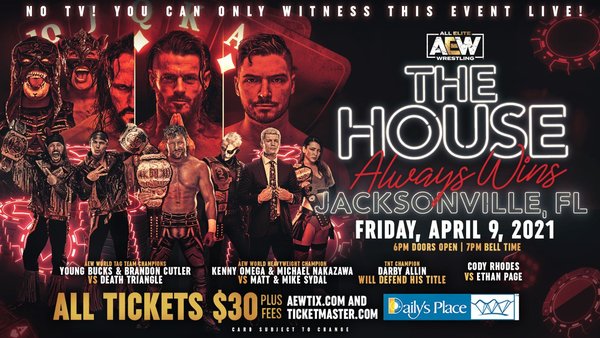 Taking place in Jacksonville in early April last year, The House Always Wins is AEW's one - and so far only - house show. While the very words "house show" tend to scream "inessential," The House Always Wins might be an exception for a large section of the AEW fanbase.
Sure, most of us can happily live without seeing Eddie Kingston take on Cezar Bononi, but elsewhere on the card you'll find MJF, Shawn Spears and FTR take on a Dante Martin-assisted Jurassic Express. Surely The Pinnacle were deliciously cruel to Marko Stunt in a way that deserves repeat, on-demand viewing? The House Always Wins also marked the AEW debut of one Konosuke Takeshita. The DDT standout was unknown to most US fans at the time, but now he's emerged as a charismatic banger machine, his presence adds an extra layer of intrigue to the show.
WWE regularly travel across the country and even around the world delivering house shows to fans. Plus they've been putting wrestling on television since before many fans were even born. No one can really expect AEW to keep up.
Just three years into its existence, it's much easier to be an AEW completist, and if that's you, AEW's only house show ever is something elusive and desirable. Tony has said that the show was filmed, with commentary, so making this a streaming service exclusive is a no-brainer.