10 Things You Need To Know About NXT's Aleister Black
2. The "Anti-Hero" Persona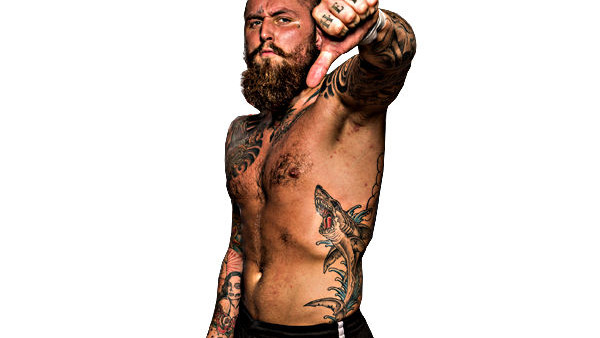 As much as Black is known for his strike-centric wrestling style, his "Anti-Hero" persona is just as important to his act. The gimmick draws heavily on his interest in the occult, but runs far deeper than that. Black himself states that he started developing the persona in his childhood: his wrestling character has been influenced and shaped by the thoughts and moments that have brought him to this point, and he has been working on it since he was capable of free-thought.
Part of it comes through his unwillingness to comply with societal norms. Black's disdain for order, rules, and etiquettes are a common part of his promos, and his focus has always been on living a good life on his own terms rather than gratification through material gains.
As the Anti-Hero, Black is completely comfortable in his role as a societal outcast, and is more than happy to operate in shades of grey if it means maintaining his individualism. Much of this stems from his background in the Dutch hardcore punk scene, and the genre's hard, uncompromising sound and anti-establishment themes remain a huge influence on Black, internally and externally.
It remains to be seen how much of this Black will be able to draw upon in WWE, and how much will be watered down. The initial vignette looks promising, however, and while a certain level of compromise will be necessary, the best thing WWE can do is just let Aleister Black be himself.