10 Times You SERIOUSLY Should Have Asked WWE For Refunds
9. In Your House 4: Great White North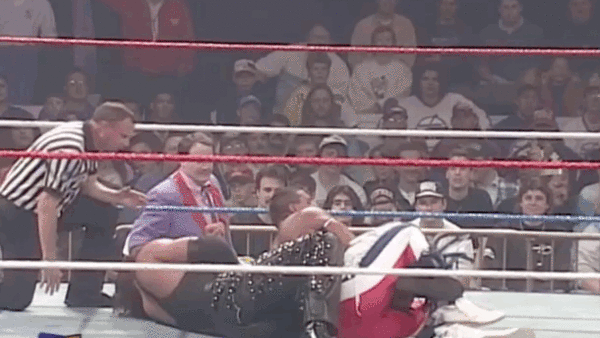 1995 is held aloft as the Worst Year In History, though the winds of change were stirring through the Federation, slowly rendering the prehistoric in-ring style extinct.
But Diesel and the British Bulldog were immovable on the night. Quite literally; though the prospect of re-watching the whole thing was traumatic, a cursory skip through the Network stream - surely, this represented the only time that thumbnail has ever been clicked - yielded nothing but images of either man lying on their back.
1:36:48: Bulldog launches a tirade at guest commentator Bret Hart as Diesel refuels on the floor.
1:38:58: Both men lay on the canvas, doing absolutely nothing.
1:40:26: Diesel sells for an age on the ringside mats again. Bulldog's manager, Jim Cornette, strikes him with far more conviction than his charge managed.
1:43:08: Bulldog launches a series of kicks to Diesel...who is lying on the canvas.
1:44:55: Bulldog applies a leg grapevine to Diesel...on the canvas.
1:46:42: Bulldog does the exact same thing...two minutes later.
It was difficult to determine if the thing was buffering. They were two repellent forces; two pieces of luggage the other could not carry.
Vince himself was apoplectic when the match crawled under the porch to die, shouting "Horrible!" as he flung his headset to the commentary table with far more velocity than the two headliners managed throughout the course of 18 profoundly tedious minutes of non-action.