10 Ultra-Rare Unreleased WWE Matches We'd Love To See
1. Owen Hart Vs Kurt Angle (May 10th, 1999)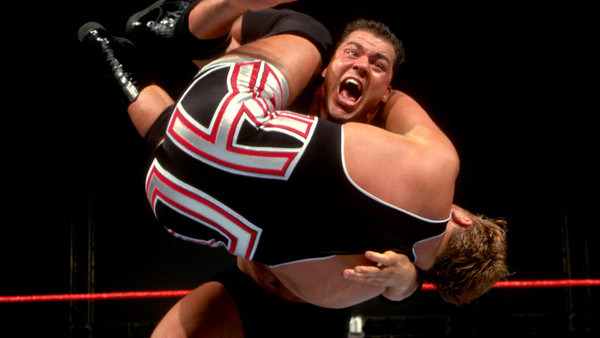 The one and only clash of two of the greatest performers in the history of the industry is tinged with sadness due to Owen Hart's untimely death just 13 days later.
Kurt Angle was merely a hot prospect for the company at the time, working occasionally on the road for WWE in matches such as these as well as honing his craft with the company's Memphis' Power Pro Wrestling developmental territory ahead of his November debut.
Though certainly not at the standard he'd later come to be known for, Angle was considered a lightening quick learner and prodigious student during his short stint learning the ropes, and the match with the polished veteran Hart that opened the night for the live crowd only was surely a slick affair.
It would prove to be Owen's last singles encounter in front of a TV taping audience. As the cameras rolled later that night, he donned his Blue Blazer mask in a tag team match with Jeff Jarrett against Val Venis and The Godfather, and was absent from the go-home show for the Over The Edge pay-per-view where he'd tragically lose his life.