10 Wrestlers WWE Have Ruined Without Fans
Goodbye ThunderDome and POP.wav, hello live crowds and audience apathy.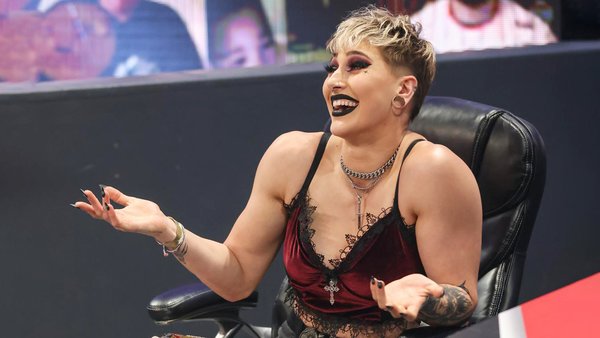 Judging which wrestlers are (or have gotten) over in WWE during the pandemic has been a futile pursuit.
Alexa Bliss' current gimmick isn't your writer's cup of tea, but her infantilised Cameos are selling at $600 a shot and people are buying. It's also likely she'll garner some reaction from the live crowds, and - based on the gimmick that begat her current one - people will waste plenty of their hard-earned on Lilly dolls or t-shirts with swings on.
Edge felt like the third man in his own Universal Championship match during the build to WrestleMania 37, but the spaced out Floridians in attendance in Tampa were too happy to see the 'Rated-R Superstar' to care. His recent absence has almost certainly only made hearts grow fonder too.
Drew McIntyre has had a 16-year run in the space of 16 silent months. He's won and lost WWE Championship matches on the 'Grandest Stage', been cashed in on, battled everybody from Roman Reigns to Bill Goldberg to a fired Heath f*cking Slater and has now lost the opportunity to compete against current titleholder Bobby Lashley just weeks before crowds return. It's been a lot, and thus impossible to gauge how it'll all be on the other side.
The same sadly can't be said for this unfortunate crop...
10. Mandy Rose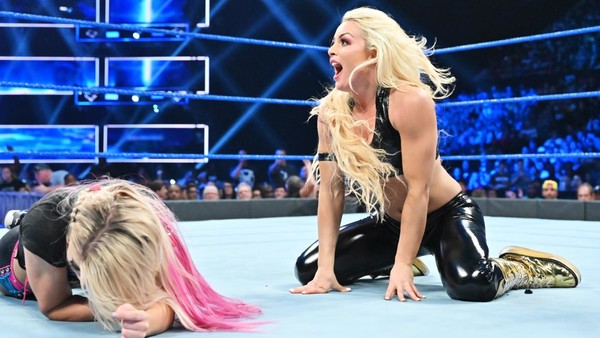 Mandy Rose was one half of two of the hottest acts in WWE when the pandemic robbed her of a WrestleMania moment and the dramatic demise of Fire & Desire.
Sonya Deville's attempts to keep her partner and Otis apart ahead of the eventual 'Show Of Shows' match with Dolph Ziggler was earnestly fun midcard stuff that had a whiff of peak era WWE about it. None of the key players were going to threaten titles any time soon, but the story moved forward at a nice pace and gave the characters a purpose that is so often missing for everybody outside of the main event.

After a WrestleMania payoff that badly missed the crowd that would have adored it, a protracted payoff between Rose and Deville was harmed by the terrifying real life trauma the two were put through by a home invasion in August. Deville took a break, but Rose has since spun her wheels in a subjectively awful pairing with Dana Brooke.
They're trying hard with it, and that's what hurts the most - WWE is an organisation that sings so few songs, and it's playing some dated hits for the duo. The "You're ugly/you're undeserving