10 Wrestling Matches That Collapsed In Front Of Everybody
The chaos and catastrophe laid bare when wrestling falls apart.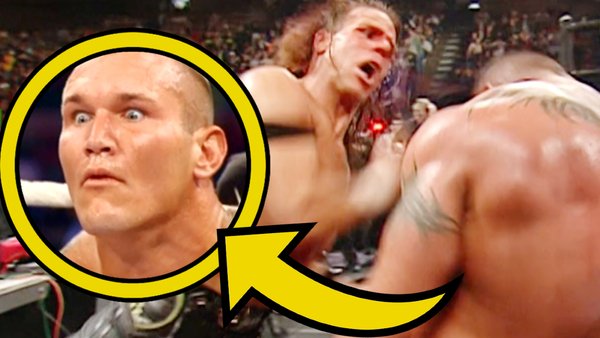 As a fan, there are few things worse than watching a match totally fall apart. This, despite what many assume is secretly the most fiendishly fun element of being a fan.
No wrestling fan cares that the wrestlers aren't really fighting each other. Not a one. If you've found this page and aren't a wrestling fan, then a) this will probably be a revelation, and b) how have you even made it here? Either way, there's nothing worse than the reality behind the fiction revealing itself through a botch, injury or miscommunication.
No film or television show would make it through even a low level of editing without the mistakes being caught and compromised to a permanent end, but pro wrestling doesn't always have that option. A televised match might often be live rather than taped, and even house shows have a watching and waiting audience capturing small segments on their phones ready to share online if things go wrong.
Nobody wants it, but when it happens, it's almost impossible to look away from the chaos, carnage, and occasional catastrophe. As was the case when...
10. Chris Jericho Vs Neville (WWE Raw, March 14th 2016)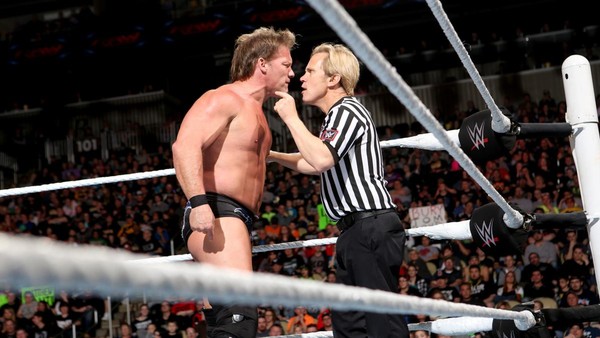 "Fun" isn't the accurate word to describe what happens when wrestling's ever-thinning veil of secrecy is lifted, and mostly because of situations like the one that occurred during a fairly routine Monday Night Raw match between Chris Jericho and his future AEW colleague Neville.
Both were on their own roads to WrestleMania 32 at the time, but the future PAC's journey was unfortunately cut short by injury, justifying the small bout of chaos that followed.
A miscommunication between the wrestlers and referee Charles Robinson was made evident when Jericho was forced to draw a disqualification with a particularly hard shove on the man in the middle. After 'Y2J' clearly mouthed "he's hurt", the two then appeared to engage in a legitimate war of words - many of them with just four letters.
Cooler heads eventually prevailed, but quietened tempers couldn't mask the grim reality for the former NXT Champion. He was gone from the 'Show Of Shows' and all shows until December that year.