25 Most Revealing WWE Instagram Posts Of The Week (Feb 18th)
Pets, romance and giant meat...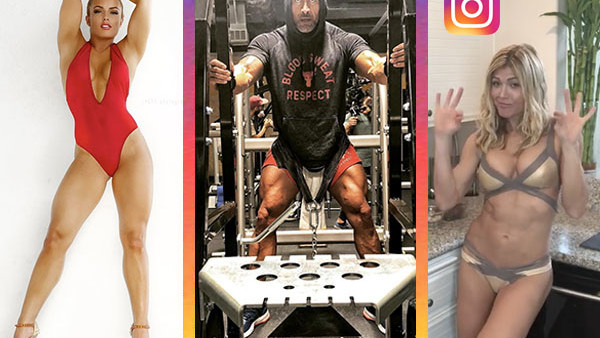 If you listen closely, you can just about hear the wheels of WrestleMania 34 starting to really clank into gear: though the build hasn't yet started properly the shape of things to come is definitely set and it's only a matter of time. As soon as Elimination Chamber is out of the way, it'll be plain sailing to New Orleans.
So, basically, we'll soon start seeing John Cena and The Undertaker being thrust together and Ronda Rousey's mysterious 'Mania partner stepping into the spotlight. Apparently, that guy's going to either look like The Rock, Kurt Angle, Shane McMahon, or Seth Rollins, so it should definitely be good.
Elsewhere, there's hints that Goldberg might be back for the big show, that Roman Reigns and Brock Lesnar will end the show and Brother Nero will be involved. It's almost enough to get you wishing the weeks away.
As well as that and news of dual PPVs, Rey Mysterio's possible return and Dolph Ziggler's wages, as ever, this week saw the superstars past and present take to social media to share their selfies, their pet snaps and their workouts.
This was the week in WWE Instagram...
25. The GOAT
Hands up who else now wants a moody portrait of John Cena holding a tiny goat in their house? Nikki Bella has all the luck.