4 Ups And Downs From Last Night's WWE Smackdown (Feb 28)
DOWNS...
4. The #AxelMania Stuff Is Getting Boring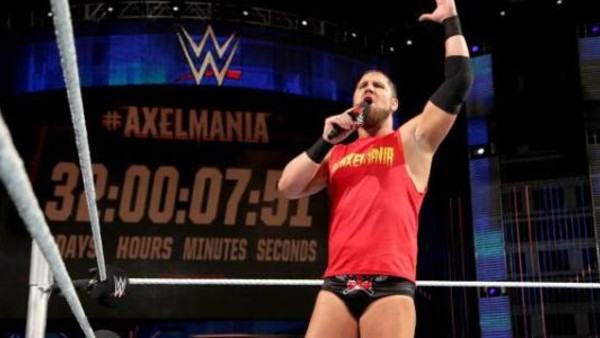 It was okay for a few weeks, but now it's just turning into bad television. The bit where Curtis Axel complains about not being eliminated from the Royal Rumble actually made a lot of sense and offered some storyline continuity. However, it just isn't working anymore. There was almost no reaction to anything that Axel said. He botched his promo about how many days it's been since the Rumble. It was probably a botch on purpose to show that he's an idiot. That's the problem with this. If it was somebody like Santino that was funny then it would work, but Axel just doesn't have the delivery for it. What was terrible about this week's show is they had him lose a short match to another heel (Fandango) that isn't going very far in his career either. This is reminiscent of The Bunny angle that they did with Adam Rose. It was fine for a couple of weeks, but then it dragged on for months and wasn't funny. Thankfully that ended. This will probably be done soon too.