5 Ups & 3 Downs From WWE SmackDown (Nov 17 - Results & Review)
WarGames feels half-baked; Santos Escobar delivers; Cody Rhodes runs in on SmackDown.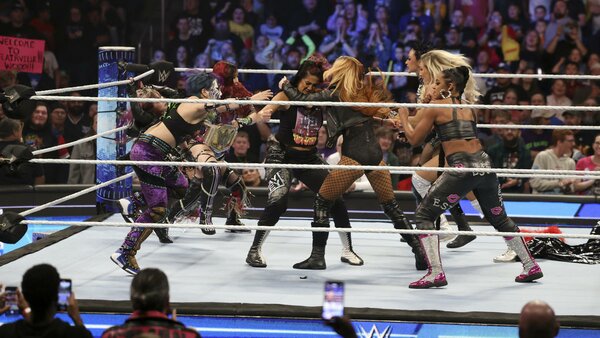 Something feels off about both WarGames matches at this year's Survivor Series.
If that sounds hyper-critical, apologies, but there's a nagging thought at the back of this fan's mind that WWE treated the titular double cage bouts like last-minute concerns. That's probably not true, but...yeah. The whole whinge is explained properly in one of this week's biggest 'Downs', so stay tuned for that.
SmackDown wasn't a bad show by any means - it's just that some of the bigger story beats don't really make too much sense when you stop to think about them. They were "shocking moments" for the sake of it rather than because they're part of a broader, well-thought-out narrative, and that's the kind of sh*t levied at Survivors in the past. It's a bad kinda deja vu.
On the plus side, Santos Escobar knocked his role out of the park, and the ex-LWO member can now look forward to a heel-cementing match on PLE vs. Carlito. Elsewhere on the good side of the fence, WWE presented a decidedly WCW-esque showcase, and Paul Heyman made Solo Sikoa look like the man.
'The (actual) Man' was in the house too, by the way! Here's all the good and bad from SmackDown's penultimate stop before WarGames.