7 Troubling Signs For WWE's NXT Call-Ups
6. Timing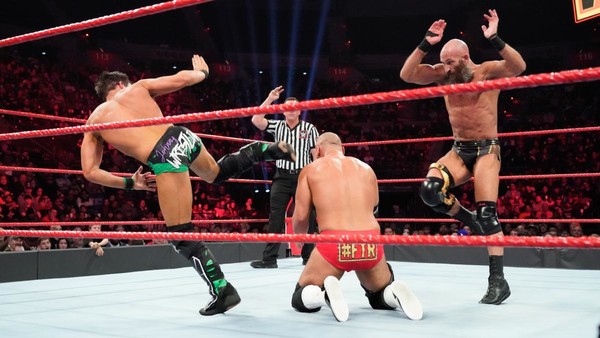 As WWE will remind you 100 times on each episode, we're on the Road to WrestleMania.
WWE's biggest show of the year typically features huge bouts with titleholders and other major superstars (including some part-timers) getting key spots on the card. And as we are less than seven weeks out from WM 35, the card is starting to fill out.
We know there will be two world title matches, a Raw Women's Championship match and the two battle royals. We can assume the SmackDown Women's Championship, Women's Tag Team Championship, Intercontinental Championship, Cruiserweight Championship and at least one brand's tag titles will be on the line.
That's 10 matches already. So what will these new call-ups be doing at Mania?
Sure, maybe they could be competing for one of the lower titles, but you've got to wonder if they get lost in the shuffle during these waning weeks and end up in the Andre the Giant Memorial Battle Royal or as extra bodies in a multi-man or multi-team title bout.
The timing just couldn't be worse, with storylines supposed peaking for WrestleMania and we threw these guys into the mix.