7 Ups & 5 Downs From WWE Raw (20 Nov - Results & Review)
Gunther achieves the impossible; mystery man revealed; good wrestling, bad writing punctuate show.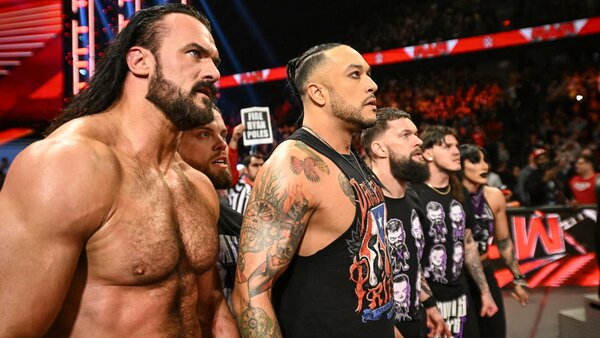 Survivor Series already was a made show with its two WarGames matches looking like winners, but Raw still needed to land the plane Monday night with its go-home show.
And for the most part, WWE succeeded. They set up and resolved the "mystery" of who the babyface team's fifth member would be. They determined which team earned the advantage. They paid lip service to possible tension among most of the teams without overtly showing wrestlers coming apart at the seams.
Perhaps the biggest triumph Monday night was Gunther managing to sell Miz as a challenger worth cheering in their Intercontinental Championship match. Miz has been little more than a comedy act for quite some time now, and Gunter didn't try to build him up. Rather, he drew a parallel to the audience and every person who's ever been bullied, then he became a bully. Even if you don't think Miz has a prayer (spoiler: he doesn't), it's hard not to feel a bit of sympathy for him, and that's an accomplishment.
Raw was marked by solid in-ring action, dumb backstage segments, some questionable decisions, and a surprise announcement of a returning superstar. It certainly was an eventful night, and a decent course correction from last week.
Let's get to it…